About hotel
Located in the central part of Lviv, Edem Hotel transmits the atmosphere of the ancient city. The hotel is located next to the largest attractions in the city of Lviv. The Greek Catholic Cathedral of St. George is a 5-minute walk away. To "the Lviv Opera House" - the Opera and Ballet Theater named after  S. Krushelnytska - is a little more than a kilometer from our hotel. It takes only 7 minutes to reach the main train station, and the airport is a 10-minute drive away.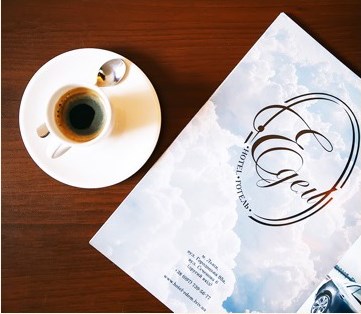 The advantageous location in the center of Lviv is one of the many advantages of Edem Hotel, as it is possible quickly to get to each part of the city, which is especially important for tourists who want to get to know Lviv more.
You can book a room in Eden in several ways:
on-line, by filling out the form;

to book by phone,  by calling the reception;

by writing to an e-mail (the contacts are listed on the site).


Our next advantage is a nice pricing policy.

An inexpensive hotel in Lviv with comfortable rooms is "Edem"!
We offer our guests 20 rooms of different categories that have everything you need for your comfort and relaxation. All rooms are divided into 4 types: Single Superior, Double Standard, Junior Suite and Suite. After a night's sleep, Edem Hotel serves a tasty breakfast (buffet) and offers fresh homemade pastries with a delivery to the room. For our guests arriving by their own car, we provide free parking on site. Concierge services are also available.
The hotel is equipped with a modern high-speed elevator of the company "Otis".
For all guests on the ground floor there is a restaurant, where you can taste traditional Ukrainian dishes and cuisine of other European countries. In Edem restaurant, you can always enjoy delicious coffee, order a lunch or have a romantic dinner with your beloved one.
Hotel "Edem" is an elegant and at the same time inexpensive hotel near the center of Lviv, which offers its services to all city guests since 2010. We promise you will be satisfied and want to go back to Edem again and again.
We look forward to hearing from you!