New year in Lviv 2020: what to see, how to celebrate and where to stay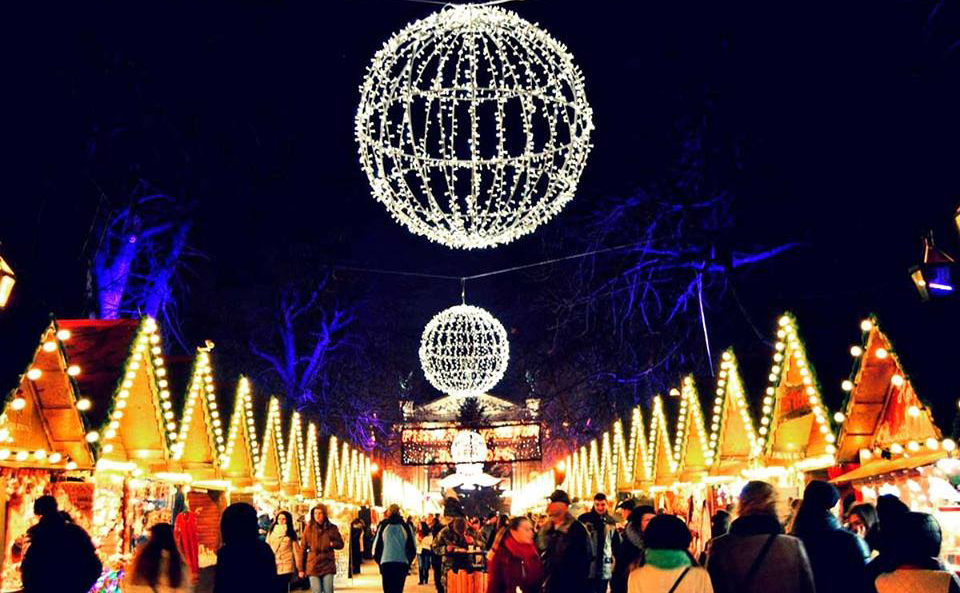 If you already plan New Year, Lviv in 2019 possibly will be one of the best place for celebrating New Year. For a long time Lviv have been taking first place in rating for the most attractive city of Ukraine to celebrate New Year. In fact, Lviv is real fairytale during winter holidays. In this article we will talk about where to celebrate New Year, what the variety of accommodation and will share the event-program 2020. Read below! 
Where to celebrate New Year 2020 in Lviv
New Year 2020 in Lviv will have gone grandiosely. It is going to be over 500 thousand of tourists for this event so they have been preparing the city from summer. So what interesting would be possible to see in Lviv during winter hoildays?
New Year event-program in Lviv
Here is a detailed program of all New Year's and Christmas celebrations in Lviv 2019-2020:
Winter Market
When: 07.12.19 – 14.01.20
Where: Courtyard of the Palace of Arts
Christmas market
When: 13.12-19 — 19.01.20
Where: Svobody Avenue (from the Lviv National Academic Opera and Ballet Theater named after Solomiya Krushelnytska to Taras Shevchenko monument) and Sq. Market (west and east sides)
Opening of the main Christmas Tree
When: 18.12.19 6:00 PM
Where: Svobody Avenue (main stage)
Opening and celebrating of the nativity scene of Christmas on the Gregorian calendar
When: 24.12.19 6:00 PM
Where:  Svobody Avenue (main stage)
Holiday New Year Concert
When: 31.12.19 10:30 PM
Where:  Svobody Avenue (main stage)
Opening Christmas Diduch
When: 06.01.20 12.00
Where: Market Square
Holly Supper
When: 06.01.20
Where:  Svobody Avenue (near the main Christmas tree)
Christmas in the grove
When: 07.01 – 08.01
Where: Museum of Folk Architecture and Living named after K. Sheptytsky
Christmas concert
When: 07.01.20 6:00 PM
Where:  Svobody Avenue (main stage)
Holiday of Pampukh
When: 18.01-19.01
Where: Museum of Folk Architecture and Life K. Sheptytsky
Lviv's New Yesr fair
Lviv's christmas fair is going to be open on the eve of New Year. It is really interesting to know that this is the only one european fair in Ukraine! By tradition it is situated on the Svobody avenue and on the Runok Square. What  is going to be over here!  Delicious christmas sweets – galutzkyi pancakes, mulled wine, varenuky and other traditional dishes; streer area, where you can try all those delights; holiday souvenirs and lviv's artists jobs.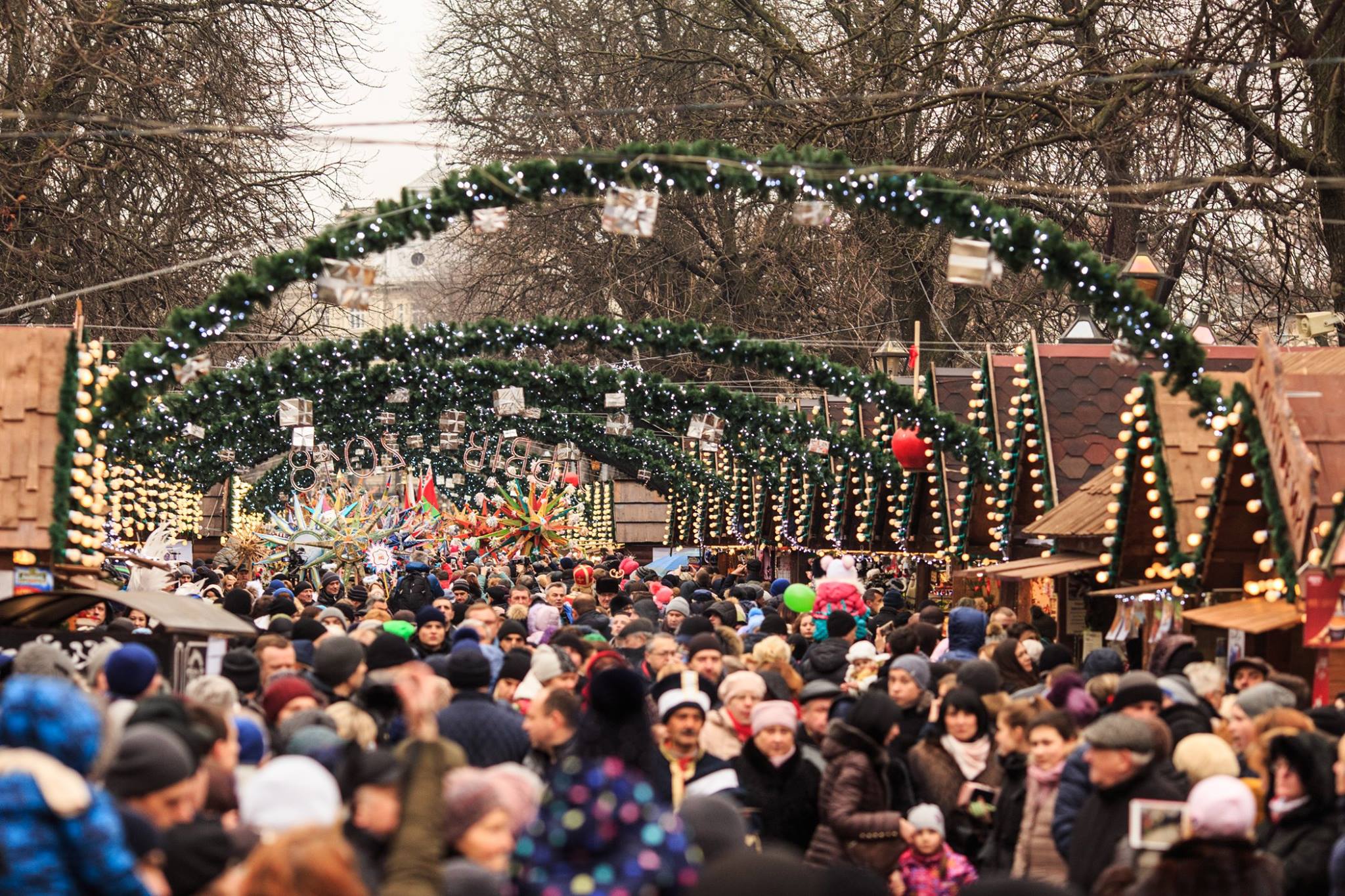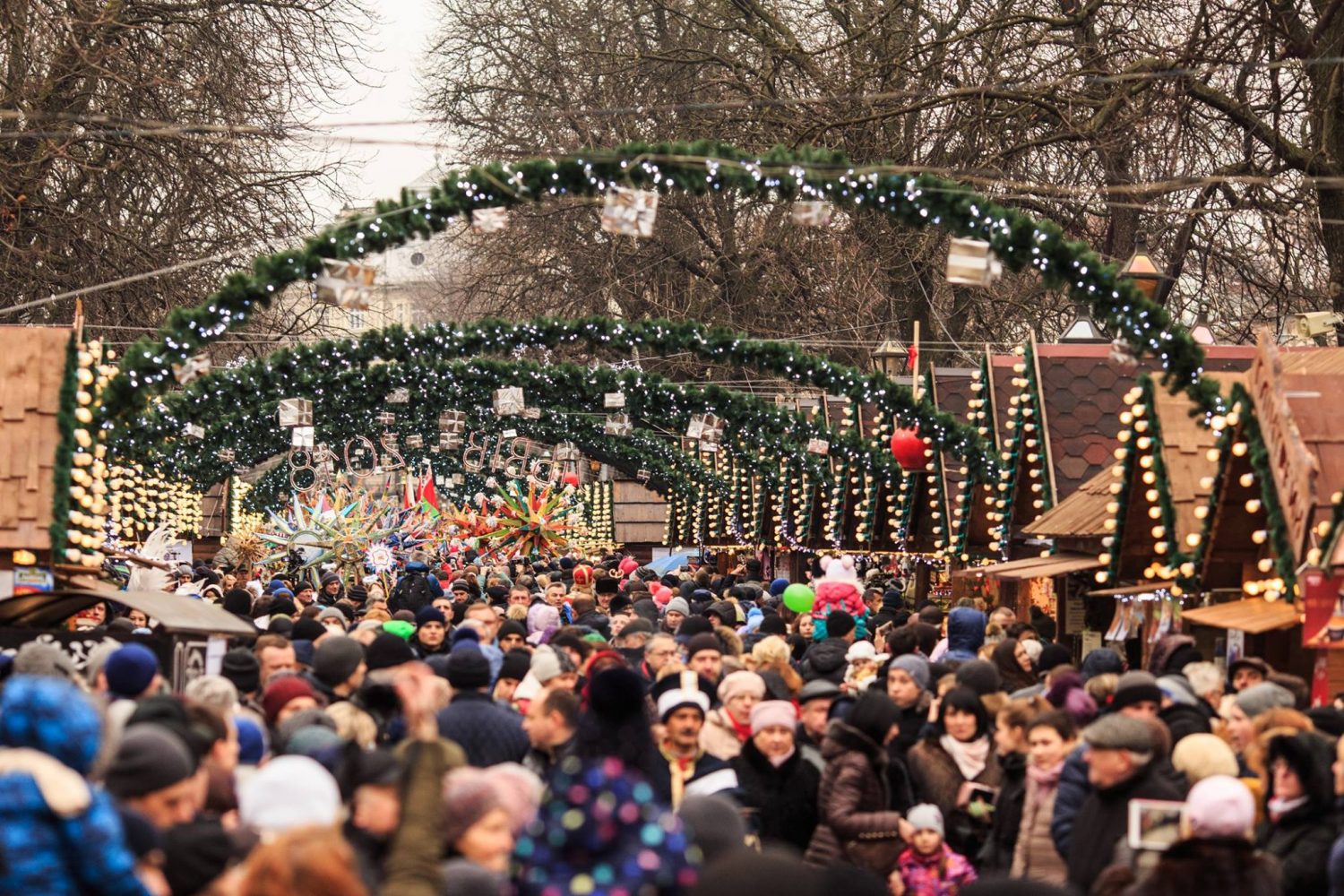 Lviv's Christmas three 2020 will be the main decoration of the fair – it will situated in the beginning of fair – near the Opera theater. Great place for family new year photosession. Hence the New Year eve in Lviv 2020 and it celebrating will pass exactly here – with fireworks, music, chime corresponds.
New Year fairs in Lviv 2020
This is one more reason why tourists like New Year Lviv so much. There are always open-air music festival, different gastronomic celebration, as "Holiday of pancake" and others. Also for the families with children in Lviv will be open 'Winter Park" where you can ride on sleds and chilling out, participate in winter games and competitions.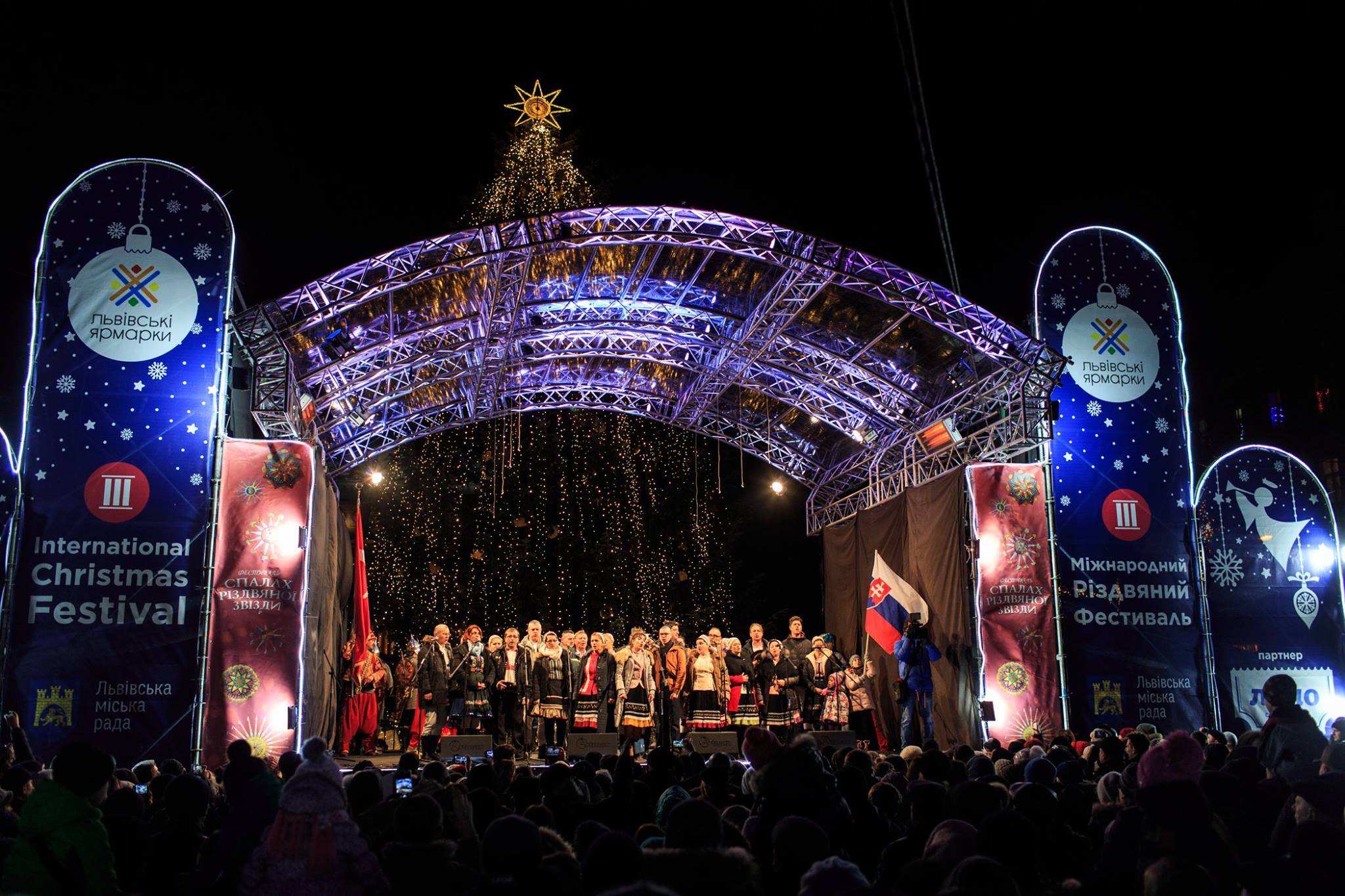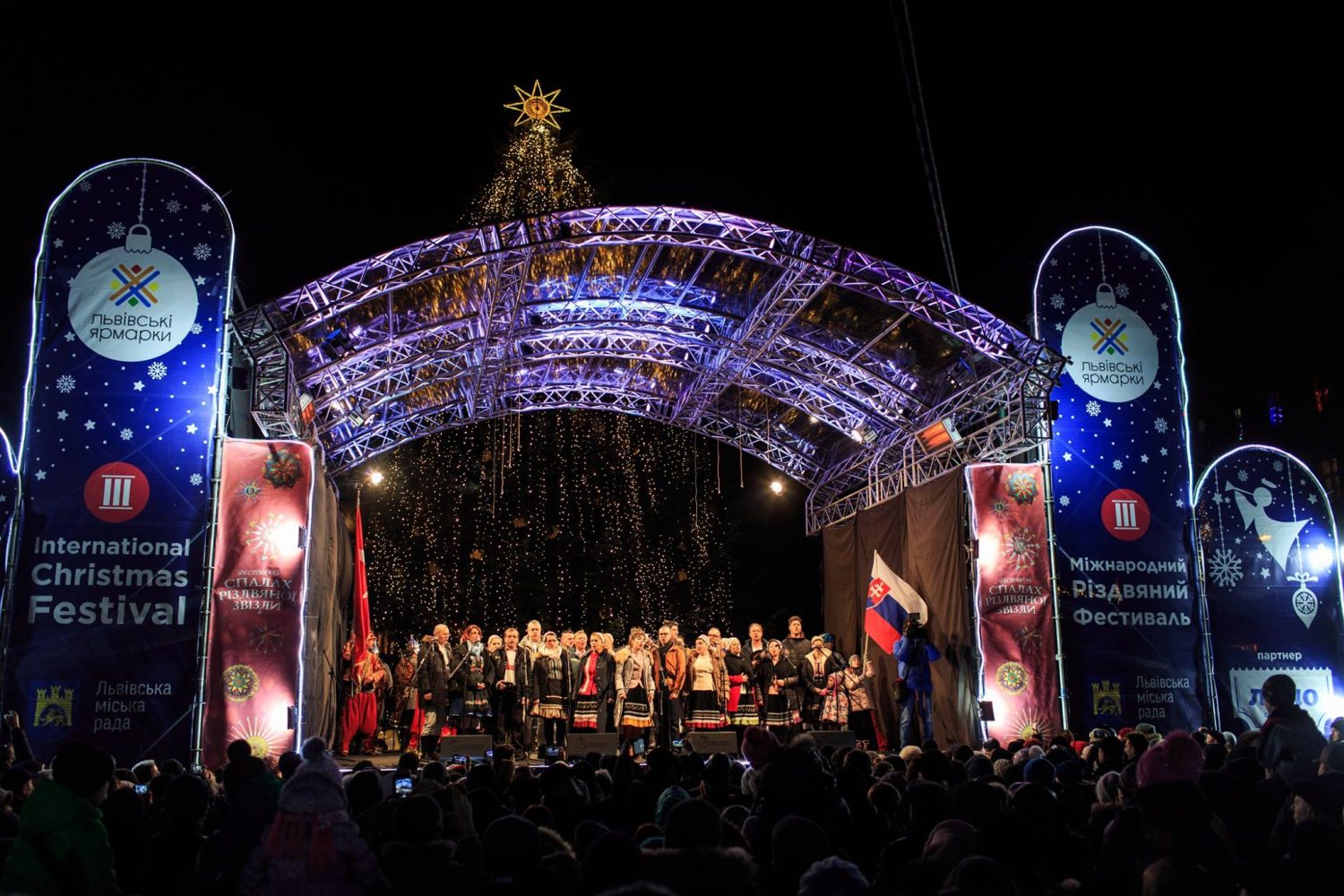 Big Christmas skating rink 2020
Every year at the Runok Squaren is established big skating rink. As it hard to imagine something more funny as skating it is really popular. Especially when it is falling the snow and playing holiday's music. This is real fairytale! We are recommended you to visit!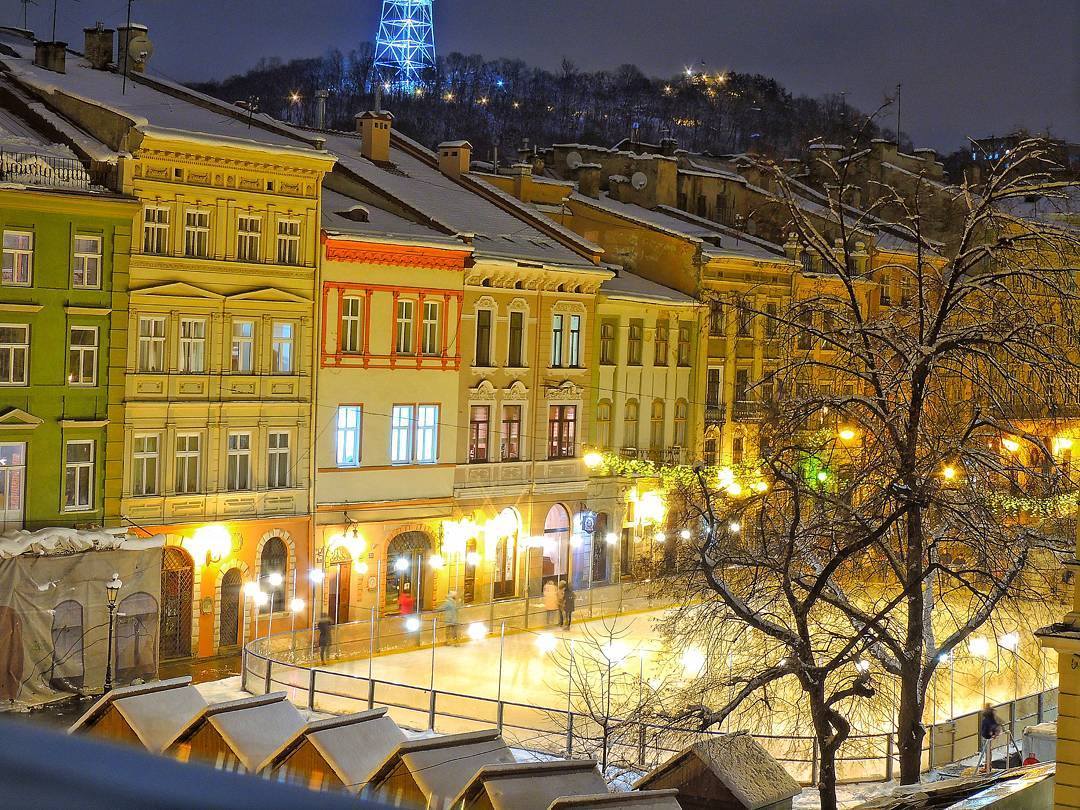 Observation square at Town Hall
Do not miss you chance to admire of Lviv's winter beauty from observation square at Town Hall. Take it obligatory to your daily program, after all it works till 8 pm.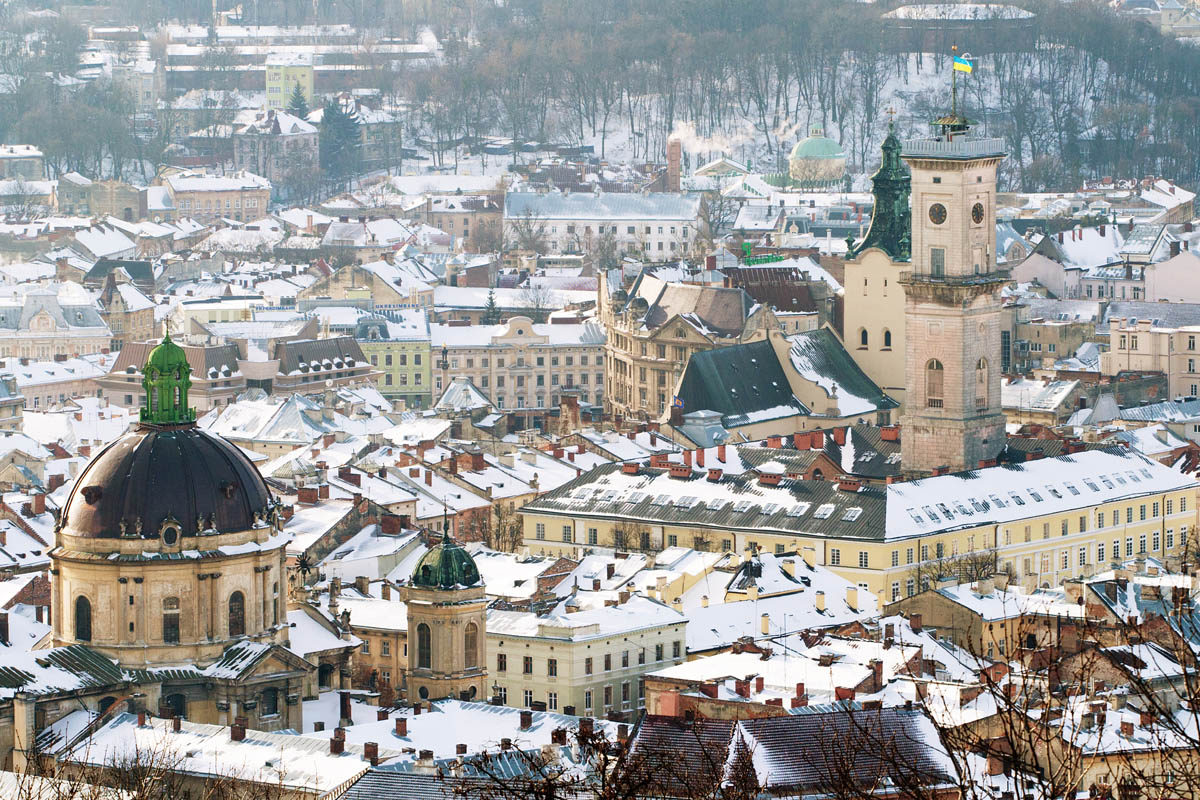 Accommodation rent for the New Year in Lviv 2020
If you have already planned where to celebrate New Year 2020,
Lviv is recommended few options of acommodation:
Apartment for New Year Lviv 2020
Villa for New Year Lviv 2020
Hotel for New Year Lviv 2020
Lets compare all pros and cons each of them.
Apartment in Lviv for New Year
Apartment for New Year at Lviv – very comfortable choice, but could be problematic.  Rent an apartment for the New Year at Lviv will be not so easy – all available version are booked in advance and mostly through the acquaintance.
Rent apartment market in Lviv contains lots of pitfall- realtors  whose offer accommodation, taking 100% commissions for their services, so that you have to pay double price for flat.
Hence you have to be very careful dealing with realtors.  Whereas they often offers apartments that in real look worse than on the photo. So do you actually need those surprises during New Year eve? It is better to book apartment through the real estate nor in self-broker, after all they are at least talking responsibility for what they offer. Therefore prices will be higher. But to find an apartment from proprietor – almost unreal.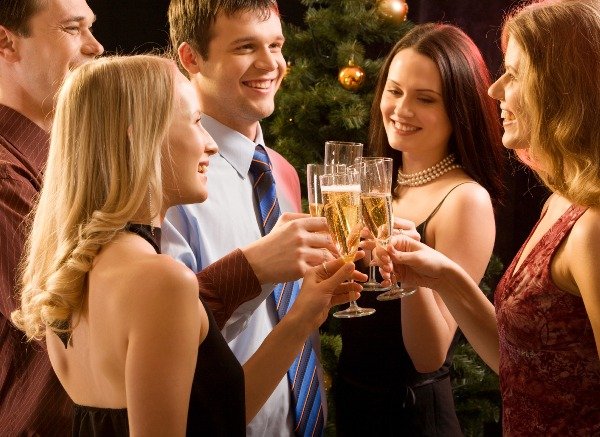 If you have already decided take a look for choice of daily rent for New Year, you could be also wondered by the prices – as it often extremely expensive. For the central flat the charge begin from 2000 UAH. In case you wish to cook dinner yourself taking apartment for the new year surly will be convenience. But is coming to a such amazing city worth concerns of cooking and buying stuff?   It's your call.
Rent of house for the New Year in Lviv
If you are coming to Lviv with big company of family or friends, rent a house will be good idea .But renting villa for the New Year eve is not cheap. Although it going to be the familiar problem as you have to pay to the broker, so the price will be double.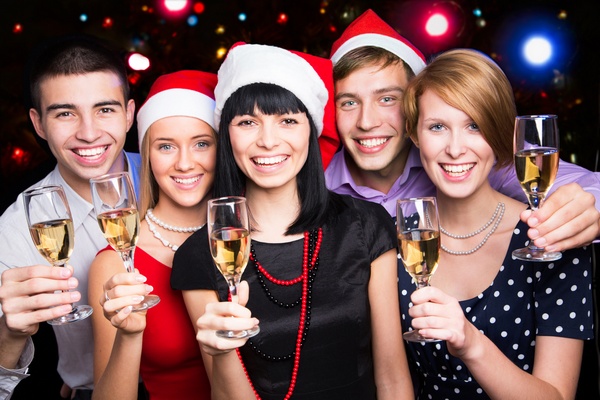 Rent a villa for New Year eve will be also difficult because very small percentage of private sector are located in the city, as mostly prevail apartment, villas and cottages are situated out of the city – so that it would be far away to the main events. Hence you will need to use a taxi, public transport, or car a lot that is not always comfortable.
Lviv's hotels for New Year
If you are searching hotel for the New year Lviv can offers plenty of opportunities of accommodations – from the cheapest hostels to respectable hotels. The trips to Lviv through a travel agencies are often included variety of hotels.  But if you are planning to travel yourself – you have to pay attention for few important points.
Hotel have to be located near the city center because to the most interesting events consequently would be very easy to go by foot. One of the Important condition is availability of parking as it so difficult to find a parking place during the vacation in Lviv.  Other important condition are comfortable rooms and pleasant personnel. Obligatory pay attention for the rating of the hotel.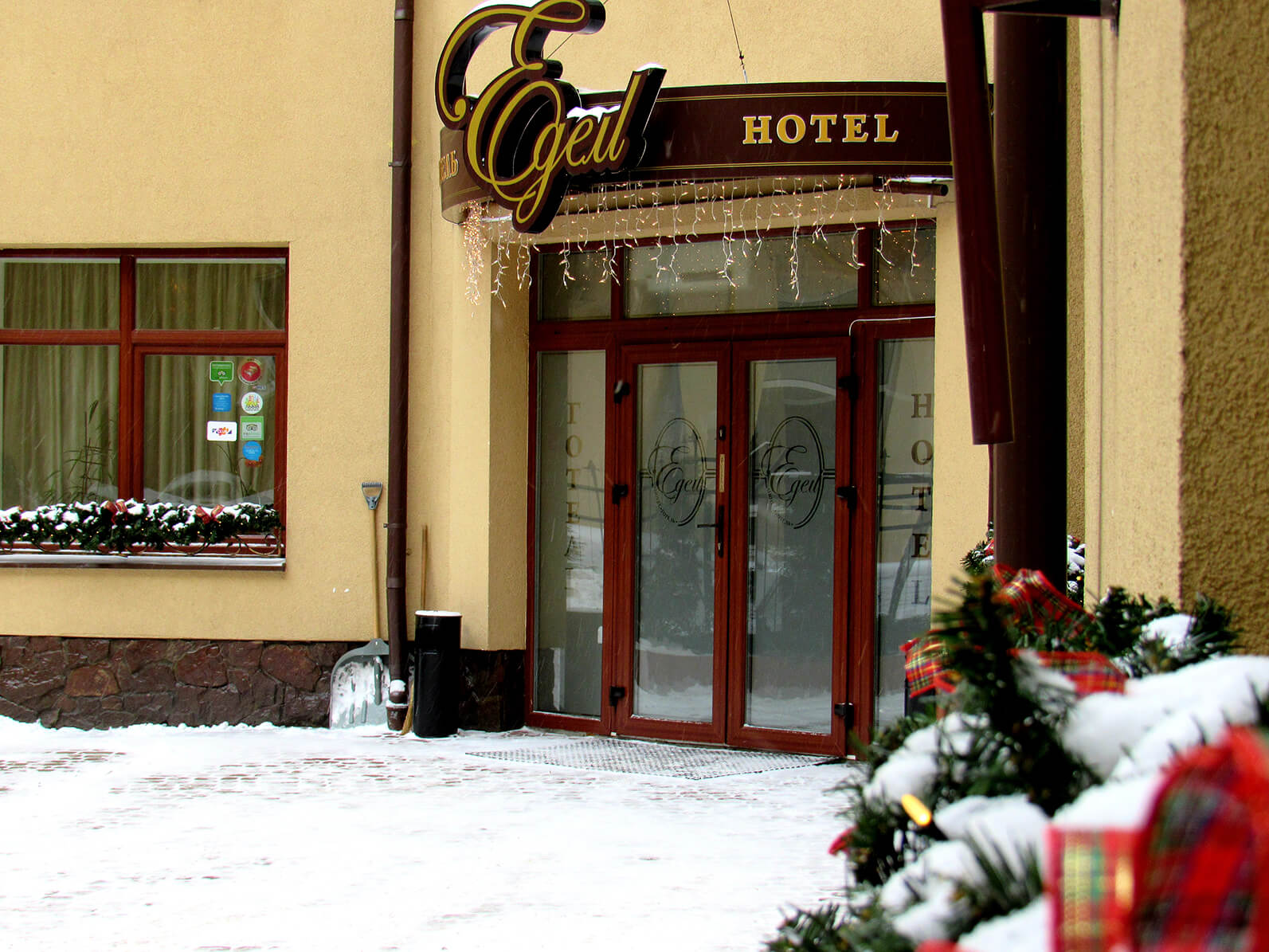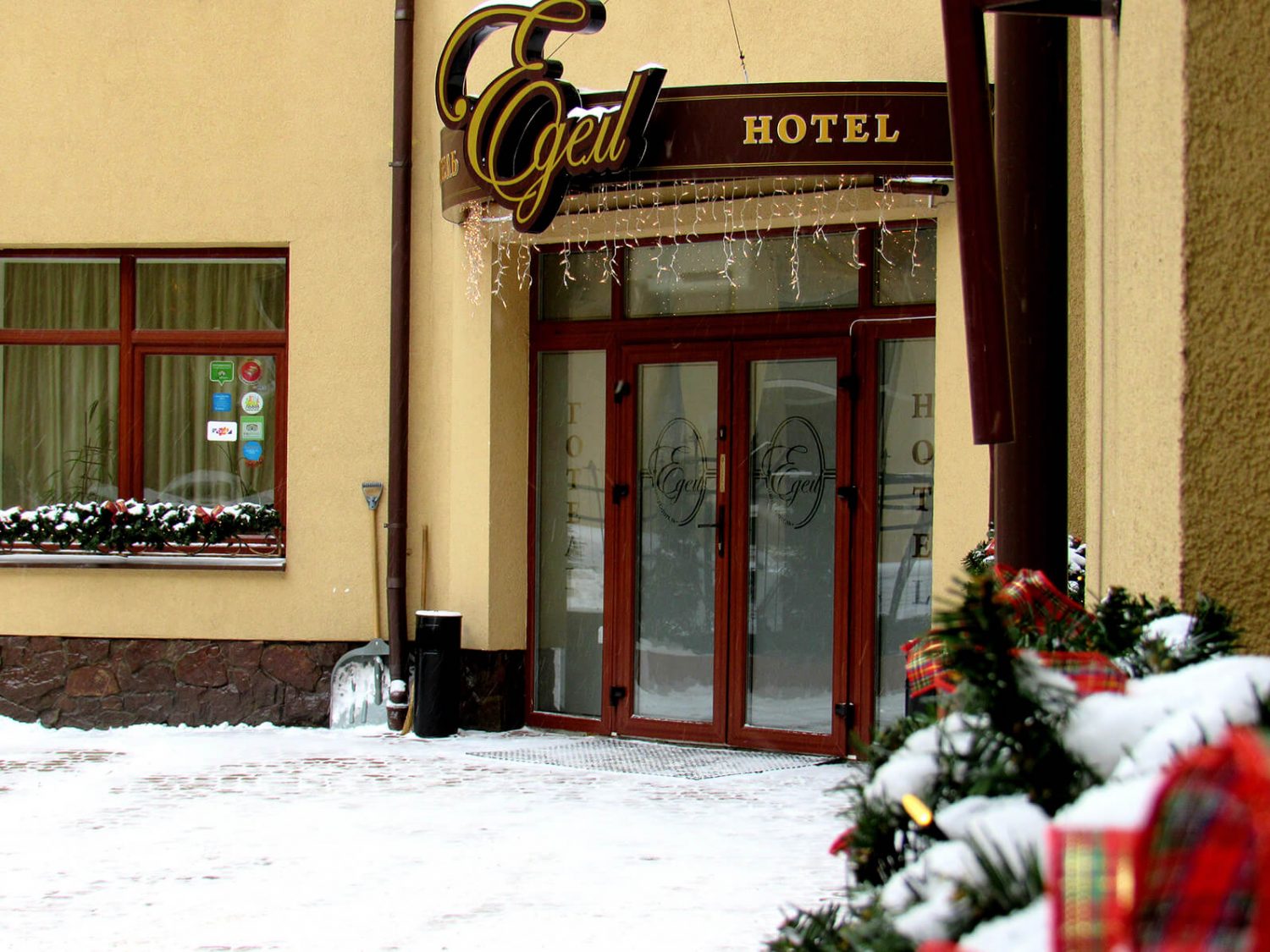 If you exactly about chose Lviv's hotels, prices for New Year will pleasantly wonder you. Thus, prices will be higher than usually up to 10-15%, but in a comparison to flats, you won't have to pay to the realtors.  Therefore staying in a hotel will cost cheaper than in an apartment and you can be sure that you will stay exactly in the room you have chosen. Also staying in a hotel will not take much time, after all in many establishments there are convenience web-sites where you easily find a period and rooms you need.
Very often there is a need of establishment to arrange a banquet. Especially when it is group trip. For New Year celebration in Lviv 2020, restaurant offers different banquet's menus for all taste and value. Very often New Years celebrations include show-programs – but it is important to check the plan long time before holiday, so you can fully enjoy it.
Surly, you have to think in advance about ordering the banquet. Many hotels already built with restaurants, thus when you reserve it – necessarily get interested about possibility of ordering a New Year table. That would be comfortable so you won't need to go somewhere else.
In addition, with group booking and ordering a banquets you can get some discount. And if you company will rent all restaurant – you can manage the menu and the program.
New Year 2020 in hotel "Edem"
Searching perfect hotel for New Year celebration? We present to you a cozy hotel  in Lviv city center "Edem".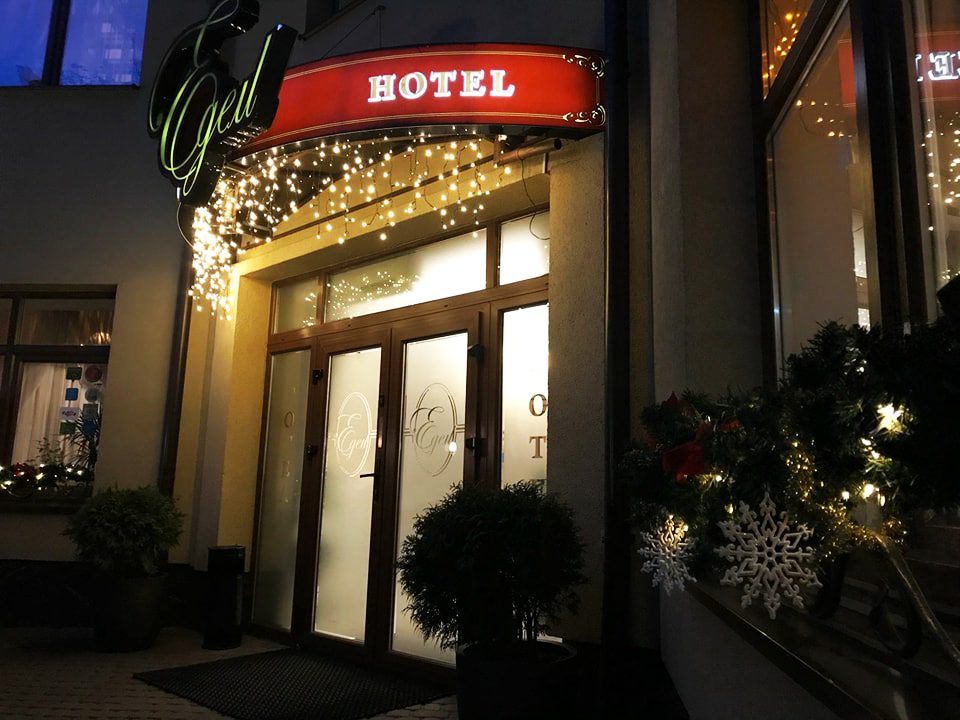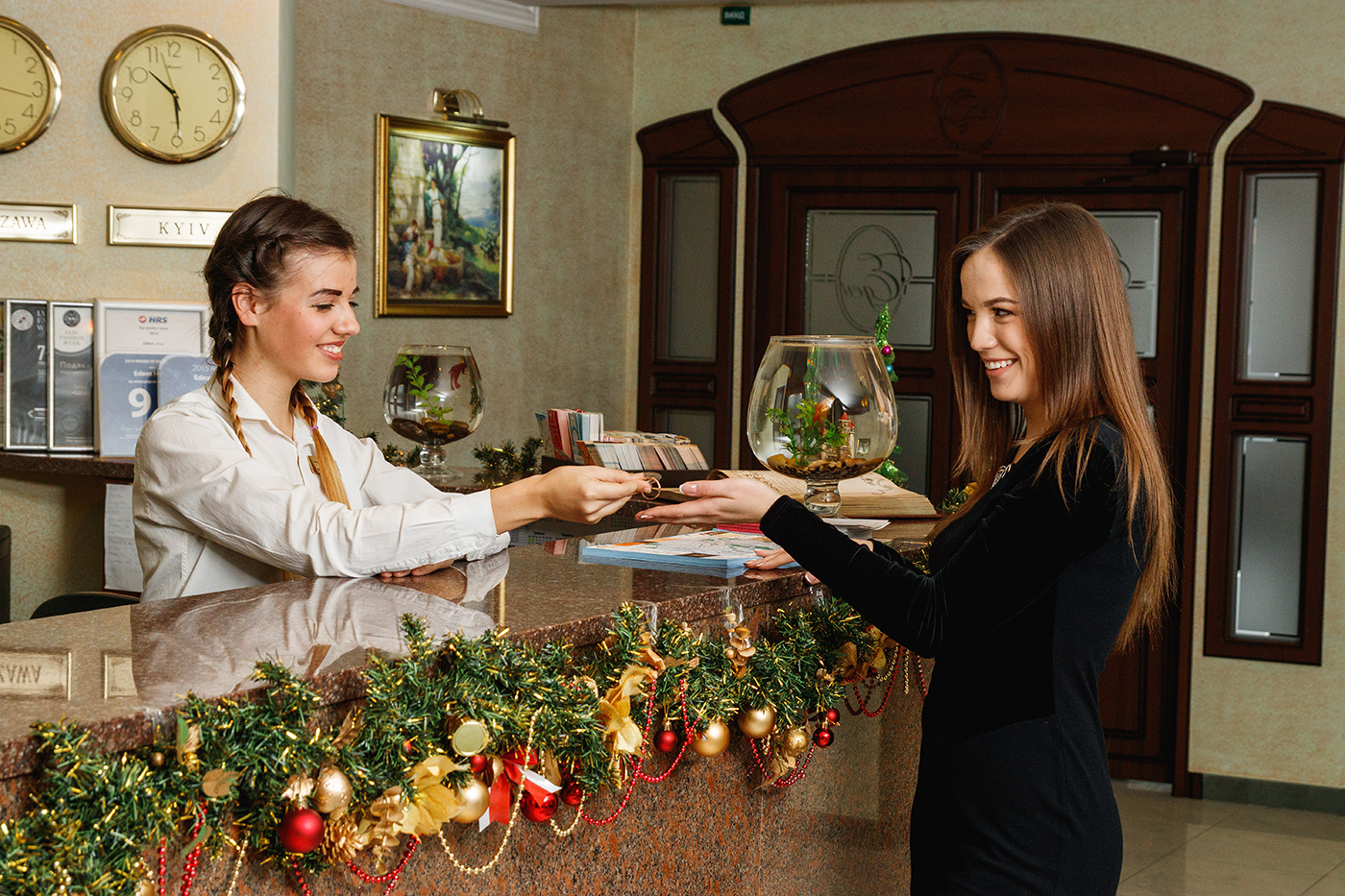 For our guest we offer such advantages:
Perfect location – hotel is situated near the city center – in 10 minutes you will be on Runok Square, so you wouldn't miss any interesting events.
Free parking, that secure – you won't think where to leave your car.
Modern comfortable rooms and friendly stuff.
Cozy restaurant – here you can order celebration of banquet for your company or friends.
Loyal prices.
Good reviews – we are recommended by others Internet-services.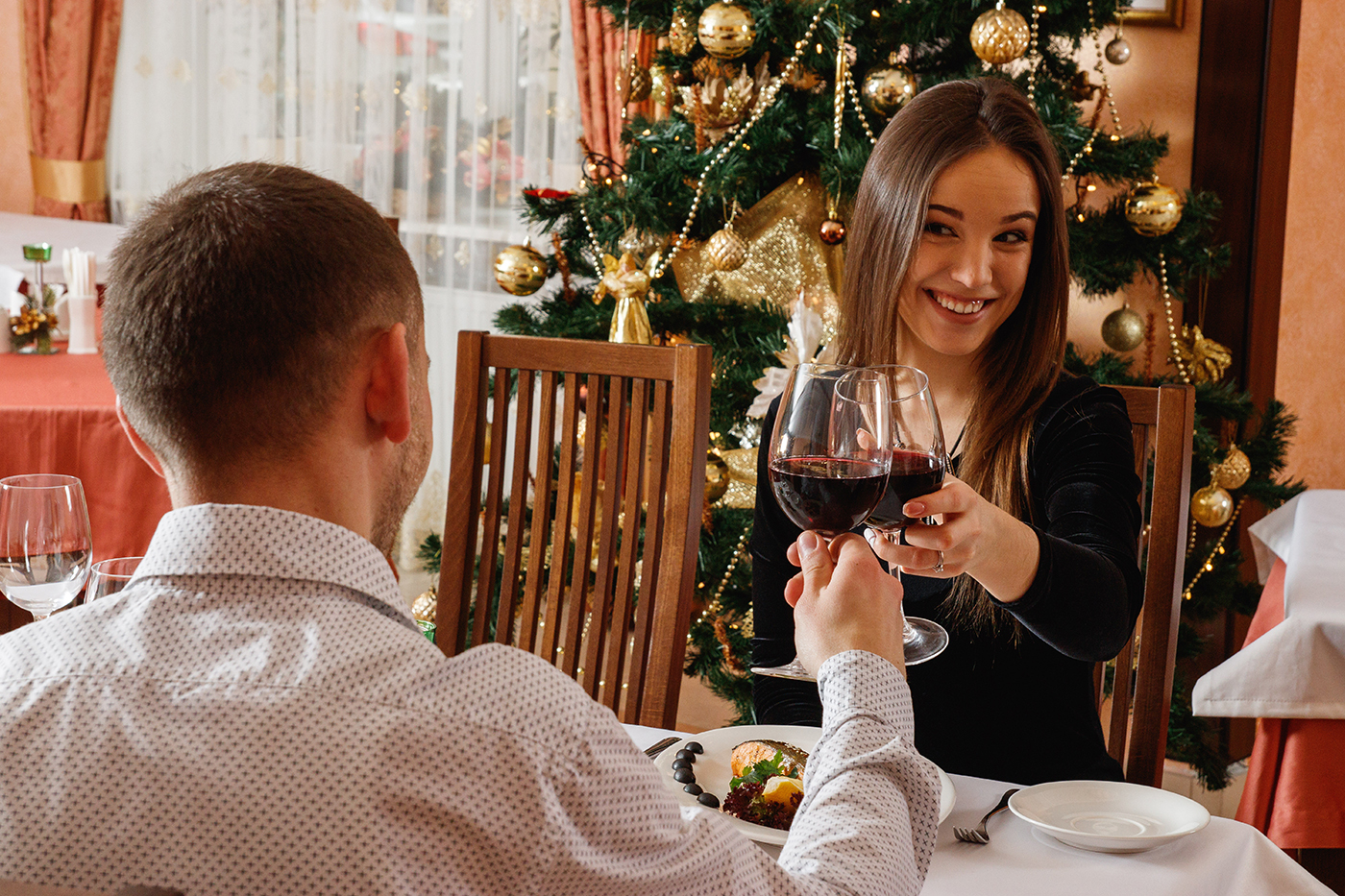 New year holidays in Lviv – great opportunity to get into real winter fairytale. Importantly only to plan everything right, book room in a hotel in advance and plan the program. And so whether your plans and decisions are, you will surly like Lviv's New year and the memories will stay for all life!