Night Lviv – Where to go for the partier and for the dreamer?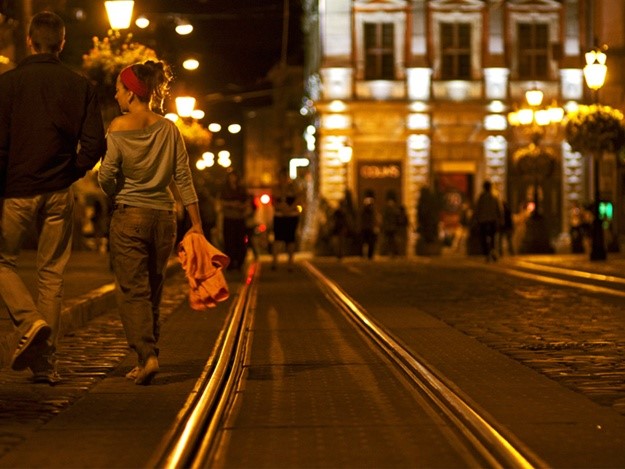 When the sun lurks somewhere behind the Levandic arrays, and the streets are empty – waking up an incredible night Lviv. If you have not yet been able to get acquainted with it, we will fix it as soon as possible.
Club's Theme
Where to go in Lviv at night? It all depends on your mood, temperament and, of course, the purse. If to talk about clubs – here is an alternative for everyone: you can visit a huge party in "!FESTrepublic", satisfy your gastronomic intelligibility in the Fiuzhin-restaurant "SPLIT", or hang out with friends under the top DJ's sets.
What, where and when – we will tell you more detail.
!FESTrepublic
This is a unique space with concerts, parties, festivals, meetings and events, which are sometimes striking in scale. And in the food menu you can find the famous "FEST" ribs and, of course, something for this ribs;) Here is always a free parking place and no queues. And Znesinnia Park which near this place provides incredible coziness.
Address: Lviv, Staroznesenska S 24/26
Working hours: Fri.-Sun., 12:00-00:00
Food: Ukrainian, author's dishes
Capacity: 1200 persons
In addition: parking, huge dance floor, Wi-Fi, live music
Phone: + 38 (067) 719 78 80
Rafinad People Club
For those who impress loud and active nights, we recommend "Rapfinad". The club is located in the heart of Lviv. There are two dance floors for the admirers of the disco, strip-hall, hookah Hall, restaurant with Ukrainian dishes, cocktails and meat dishes from the chef.
Address: Rudanskoho, 1 (near Shevchenka Avenue)
Working hours: daily, 18:00-06:00
Food: Ukrainian, European, author's
Rules: Men from 23 years old, girls-from 18. Sports clothing is not allowed. Face control
Admission: 200 UAH
Capacity: 464 (number of people at banquet – up to 200, at buffet – 450)
Optional: Karaoke, Wi-Fi, Summer Terrace
Phone: + 38 (066) 400-08-88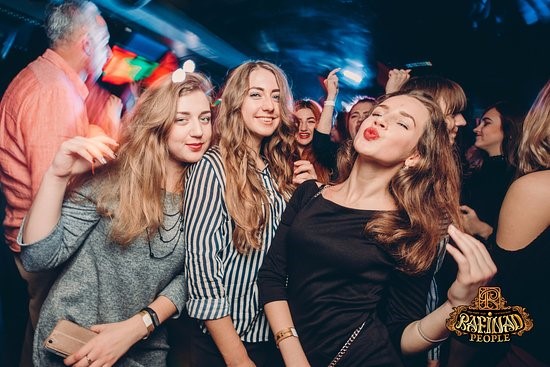 Malevich: night club & concert arena
And it is one of the biggest clubs of western Ukraine which just burst into the night life of Lviv. There are concerts, crazy parties, discos, DJs, popular stars and bands – this all on 3100 square meters in the centre of the city. Here, even a bar of a giant size – almost 35 meters in length. And often there are two different parties for same evening, because the premises and isolated walls allow to do it.
Address: Chornovola Ave, 2.
Working hours: daily, 21:00-06:00
Rules: Girls – from 18 years old, boys – from 21. Face-control and dress code
Cuisine: European, Ukrainian, sushi, grill-menu
Capacity: Concerts – 1400, comfortable parties – up to 1000
In addition: Live music, Wi-Fi, themed parties
Phone: + 38 (050) 555-51-95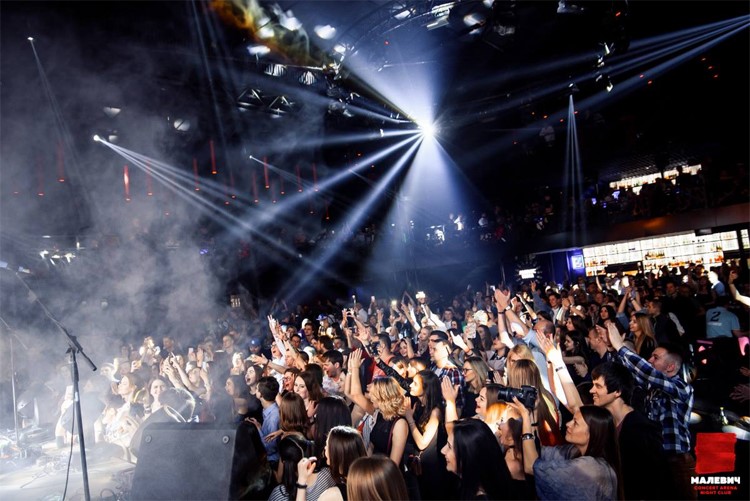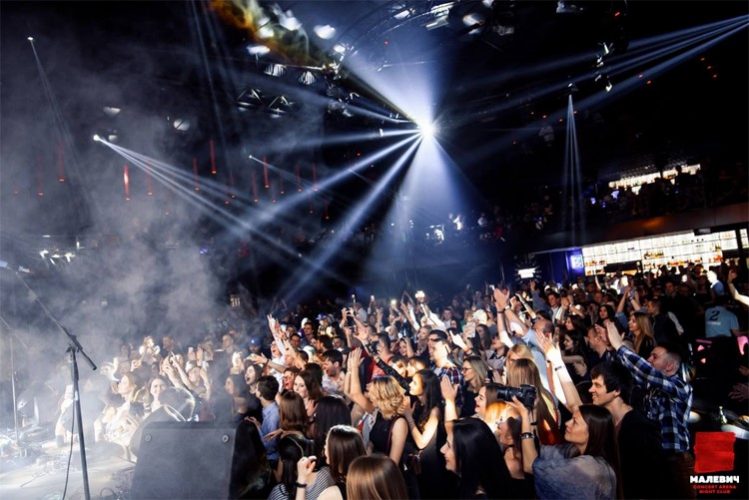 Metro Club
Undoubtedly, the legendary club of Lviv, which has been working for more than 12 years. There are three dance floors to different tastes, four bars and, as the administration says, an individual approach to each visitor here.
Address: Zelena, 14
Working hours: daily, 21:00 – 06:00
Entrance: Sunday-Thursday: Boys – 70 UAH, Girls – 40 UAH;
Friday-Saturday: Boys -100 UAH, Girls – 60 UAH
Phone: + 38 (067) 670 4243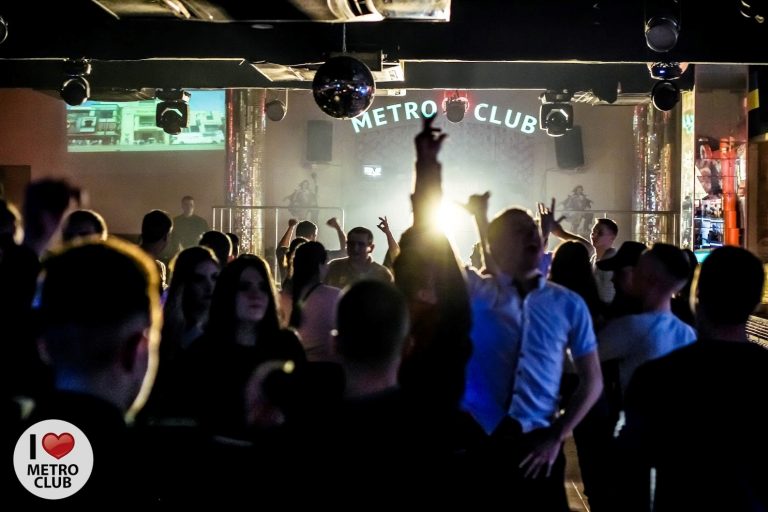 Picasso
Club "Picasso" – is one of the oldest in Lviv. It's working from 90th . There are themed parties, rock and jazz concerts, parties, performances of young artists, delicious cuisine, the atmosphere like "behind the scenes of the theater", the interior in the style of well-known Picasso. This all in order to create the most comfortable rest for the most creative Lviv citizens and guests.
Address: Zelena St., 88
Working hours: Day Café: Monday-Friday, 12:00-17:00; Night club: Thursday-Sunday, 22:00-05:00
Rules: Girls from 18 years old, guys from 20 years. Shorts, sportswear, sports shoes-not allowed in the club
Cuisine: Ukrainian, European cuisine, beer menu, hookah, wine list
Capacity: 740
Phone: + 38 (067) 960-27-93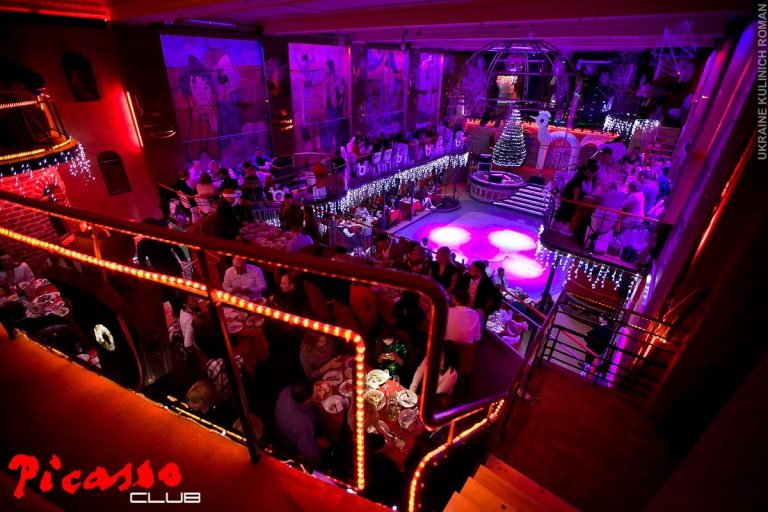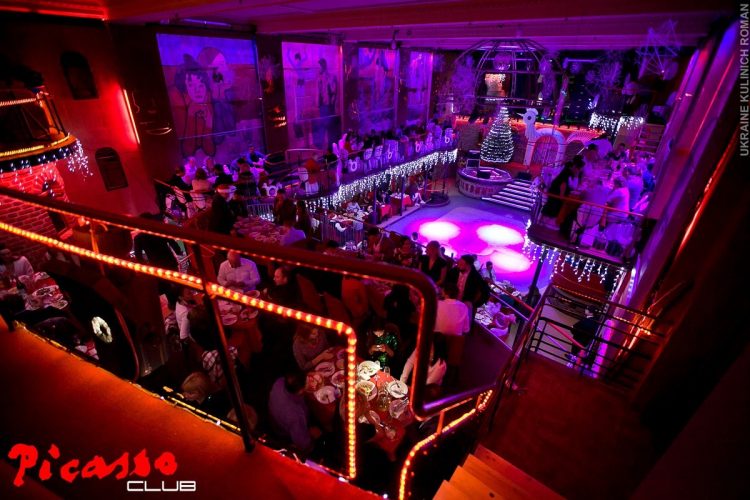 Fashion Club
This place positions itself as the premium class. Refined interior in the style of salon tendencies, Florentine crystal chandeliers, professional equipment for performances by famous artists, European cuisine – all thought to the smallest details with a claim to "Luxury". This place is "must to visit" for whom is important status rest.
Address: Pidkovy Square, 1
Working hours: daily, 24 hours
Kitchen: Meat, lean, fish, vegetarian menu
Capacity: 315
Optional: Karaoke, parking for 20 seats, live music
Phone: + 38 (032) 235 87 06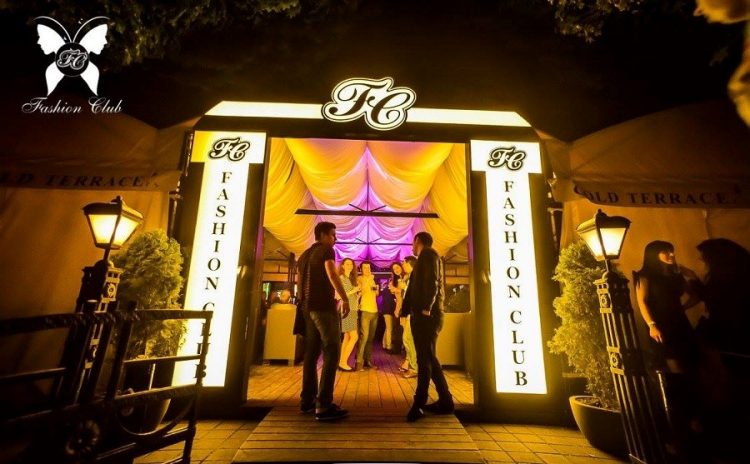 Club Split Lviv
Another place of premium class. Lviv citizens say, that one of the best. There are fusion-restaurant, a lounge with karaoke, a show-bar and a separate smoking room in Split club. According to the administrators, the restaurant's cuisine is a new look at the restaurant food. Accordingly, staying at the club is something new in the sphere of rest.
Address: Mickiewicz Square, 6/7
Working hours: daily, 24-hours (breakfast from 06:00 to 12:00, karaoke – 20:00-06:00, club show bar – from 22:00 to 06:00)
Capacity: Up to 300
Dress code: Evening, business, cocktail, casual
Prices: Breakfast-100 UAH, entrance to the karaoke-club – UAH 150, entrance to the show-bar – UAH 250
Phone: + 38 (032) 242 22 00
Karaoke clubs
Where in Lviv you can sing? In addition, from the soul and in a warm company?  We will tell you. And you already choose which from clubs is better suitable for accommodation, price category and concept for you.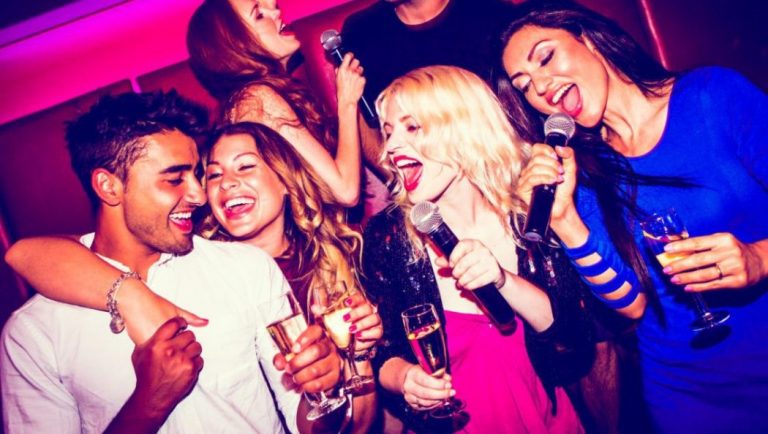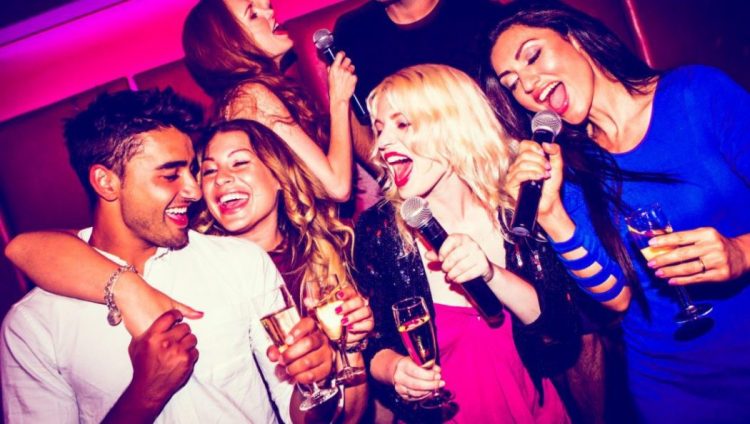 De Luxe night club
Here, as the visitors say, you can feel like a real star. No wonder, because here, as the employees say, often resting the representatives of Lviv show business. The "star" atmosphere complement the stylish interior, author's cocktails for every taste, comfortable sofas and a very diverse kitchen.
Address: Volodymyra Velykogo, 2
Karaoke: Monday-Saturday, 20:00-05;30; Sunday, 22:00-05:30
Price: from 150 UAH
Split Club Lviv
In this karaoke club a huge selection of songs – more than 75 000. And  just «Split» has exclusive right to conduct the championship of Ukraine in karaoke. The winners take part in the international competition in Vancouver.
Address: Mickiewicz Square, 6/7
Karaoke schedule: daily, 20:00-06:00
Price: UAH 150 + deposit system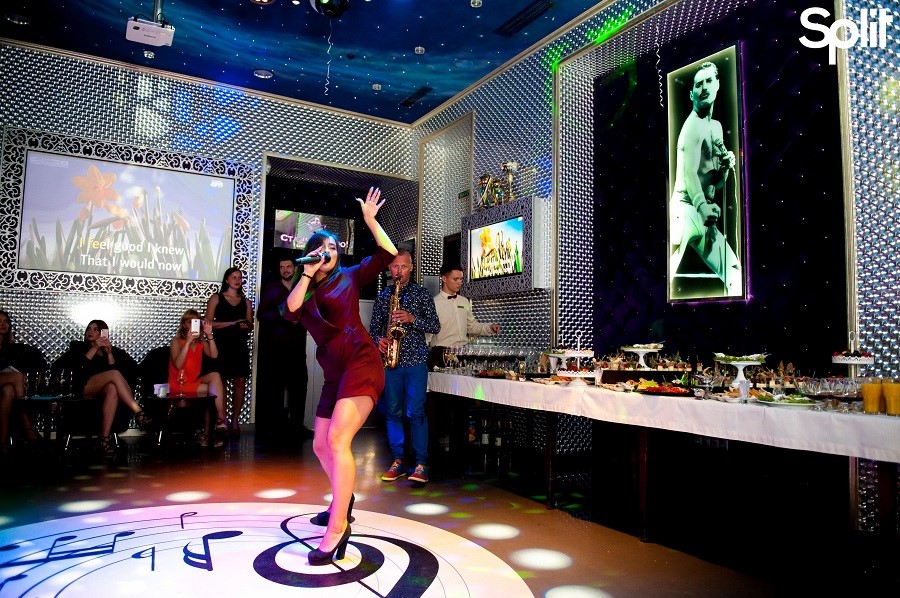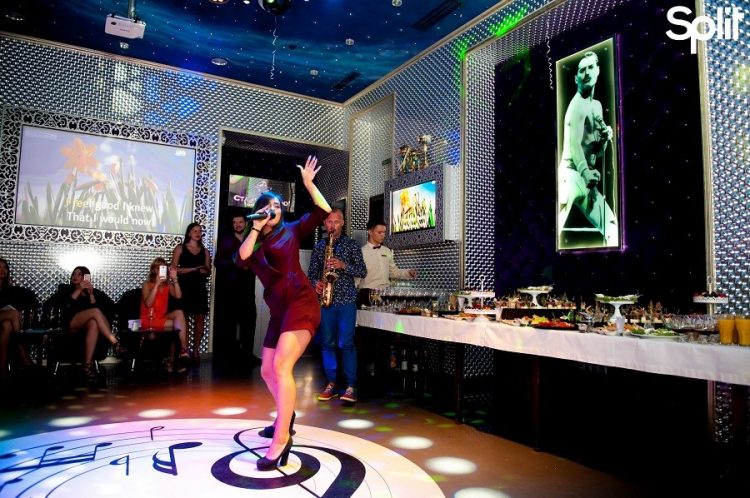 Art Hall
This is a restaurant-club in rhythm of house-music. Here, in any weather, cozy and warm. The owners say that here every line is created for aesthetic enjoyment of visitors.
Address: Kryva Lypa St.,
Karaoke: daily from 21:00 till 04:00
Price: 150 UAH/table (on Monday karaoke is free)
BarB.Q.
There are food for the body and for the soul you can find here. Modern equipment, professional sound, images – and you are a star. The property is just some steps away from the Opera Theatre.
Address: 1/3, Svobody Ave.
Karaoke schedule: daily, 21:00-03:45
Price: 100 UAH for a table 5 person
Night Tours in Lviv
If noise clubs are not your kind to rest in the night, you can join to the night excursions. You will get good mpressions, because each of them is a separate adventure whom you will remember for all life.
Night Worth
Your tour guide will be the "Mayor", and you will help him to watch in order in the city. According to the scenario, you will even pass a special dedication to the night guards of Lviv.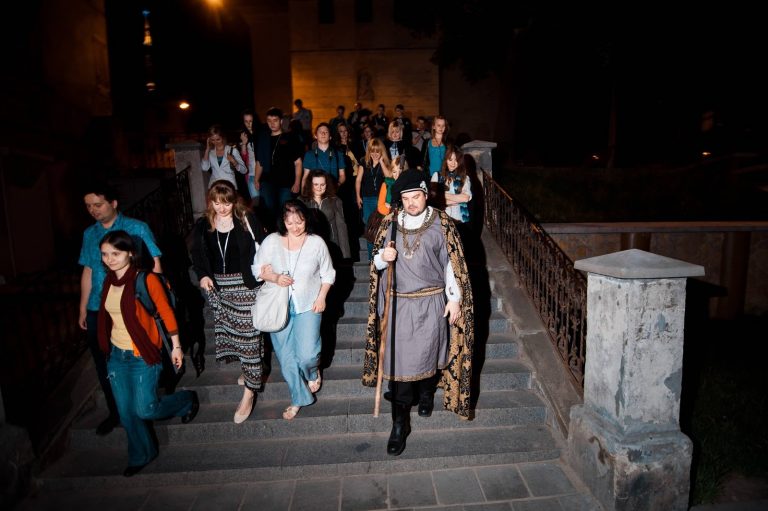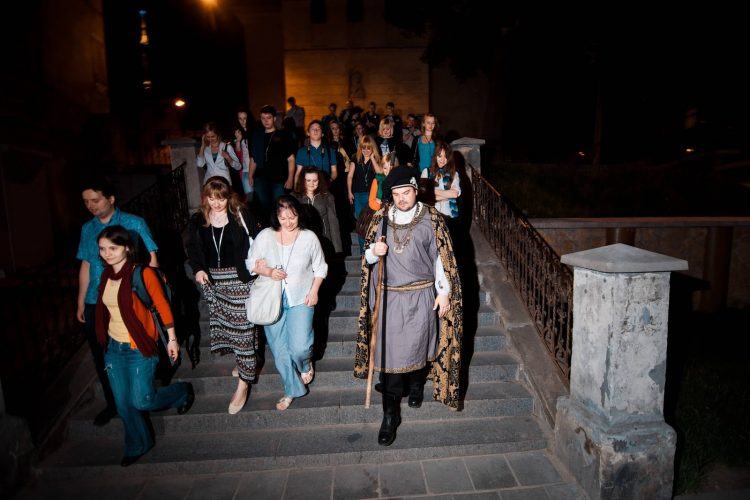 They also treat you with wine and tea, show a fire show and even organize a meeting with the city's mouth. Interesting, right?
The duration of the tour: 2 hours
Price: For adults – UAH 175, for chidren in the children's group – 120 UAH, for children to 12 years with parents – UAH 90
Start time: from 21:00
Language: Ukrainian, English, Russian, German, Polish
The phone for booking tours: + 38 (093) 486-56-07
Lviv High Castle (Vysokyi Zamok) in the night
This is a very romantic walk through the old streets, park, and also climbing to the High Castle, from which you can admire beautiful night city.
Duration: 2 hours
Price: 150 UAH
Details by phone: + 38 (067) 100 10 32, + 38 (066) 479 00 79, + 38 (073) 412 22 61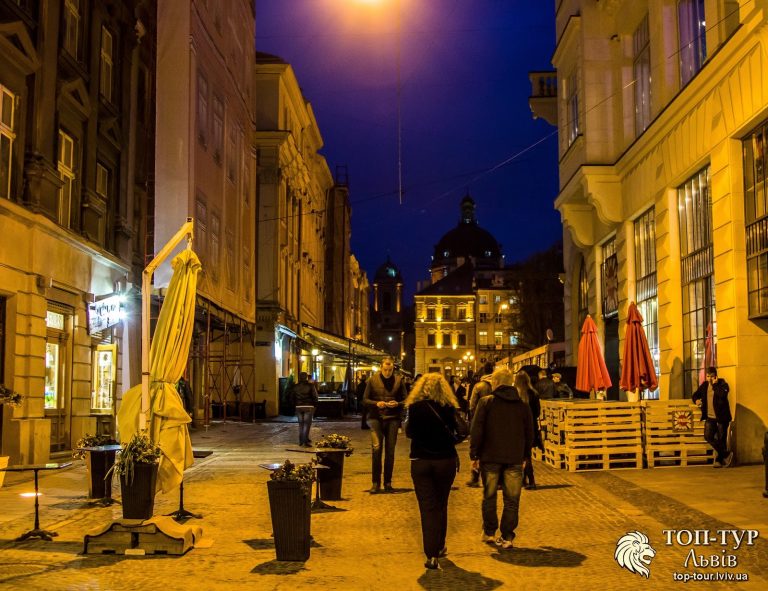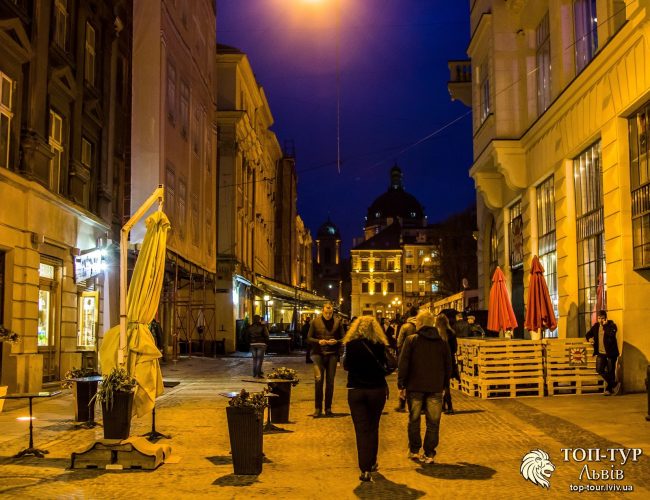 Lviv in the light
This is not just excursion, this is photo-excursion. You will see the most famous objects of architecture, photos near which usually get much "likes". And you can see also elements of architecture, which is not much noticed in daytime, but only in the radiance of streetlights.
Duration: 3 hours
Prices: 150 UAH (for groups – discounts)
Details by phone: + 38 (067) 100 10 32, + 38 (066) 479 00 79, + 38 (073) 412 22
Where in Lviv you can eat something in the night
Keep a list of restaurants where you can have a tasty meal late at night.
Beer Theatre "Pravda"
In addition to the beer, which is the central character, you can order snacks, salads, hot dishes, fish dishes, desserts and much more. If you will not sure what you wish – waiter advise you what is better to different kinds of beer.
Address: Rynok Sqr, 32
Working hours: 10:00-02:00
Bar Bidon
There are homemade liqueurs, chebureks with unexpected fillings and fresh salad – that is a laconic menu in this bar. However, you will not stay hungry.
Address: Lesi Ukrainky St., 23
Working hours: 14:00-02:00
Libraria
This bar is in speakeasy format. This one is difficult to find. Although a feature of the establishment are cocktails, you also can get delicious meat here. The cosine is Italian.
Address: Armenian courtyard (near the Armenian cathedral. Focus on Portrait Paradzhanov).
Working hours: 18:00-02:00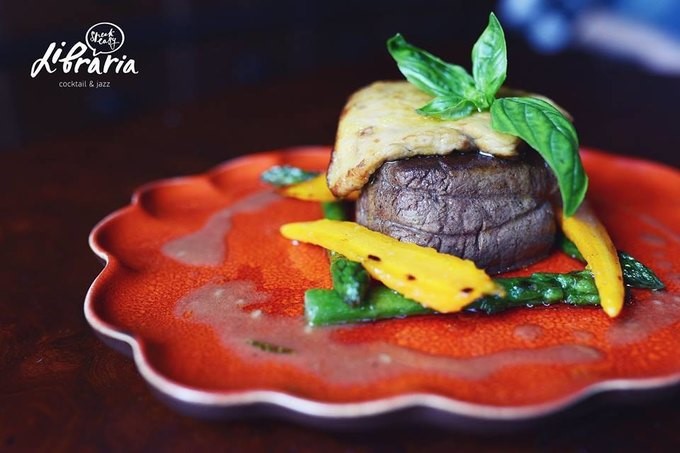 №44
The bar is located in the heart of Lviv – on Rynok Square. In the menu – crafting pizza, grilled vegetables, sandwiches, soups and delicious desserts.
Address: Rynok Sqr, 44
Working hours: 12:00-03:00
The Cult
Here you can try appetizers, salads, grill-menu, soups, classic desserts. And also – ribuy steak, which is cooked on hot stones.
Address: Tchaikovsky St., 7
Working hours: 18:00-06:00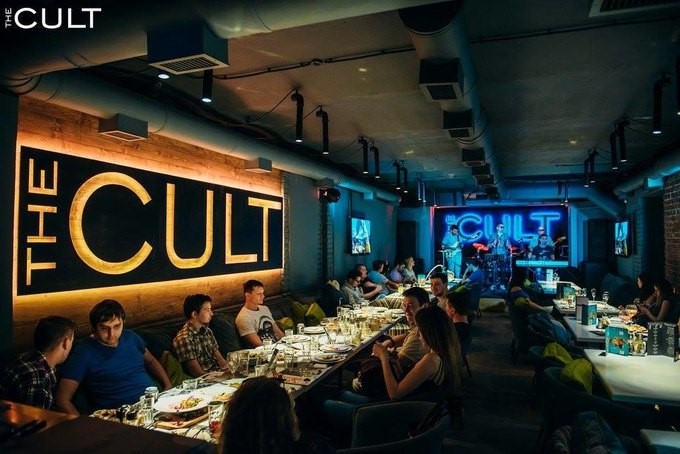 Kumpel
This restaurant serves traditional Galician cuisine, in which much meat. And also there are many snacks to beer here. For fans of more dietary dishes, you can order soups, salads and second dishes.
Address: Volodymyr Vynnychenko St., 6
Working hours: 24 hours
Da Vinci
This is a restaurant serving Italian cuisine. However, the menu is very wide: in addition to pasta and pizza, you can find features burgers, meat, fish, grilled vegetables and much more.
Address: Svobody Avenue, 22
Working hours: 24 hours
Night routes
Late city walks are always a good idea. Also with the presence of night minibuses that ply the different parts of the city. Schedule and details here.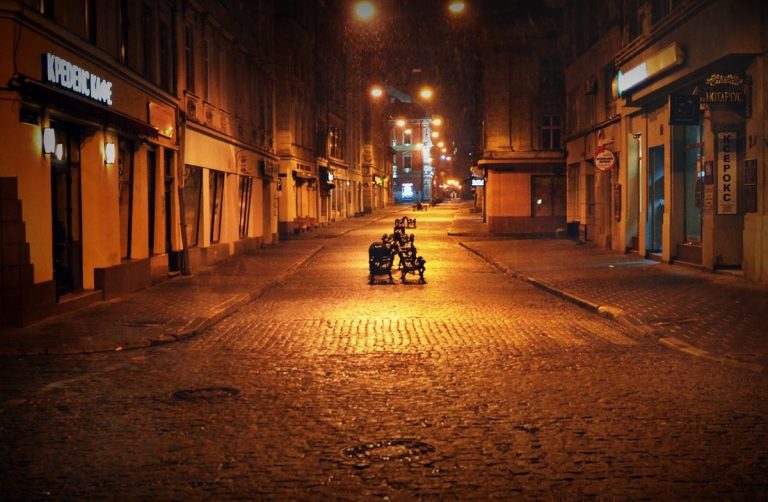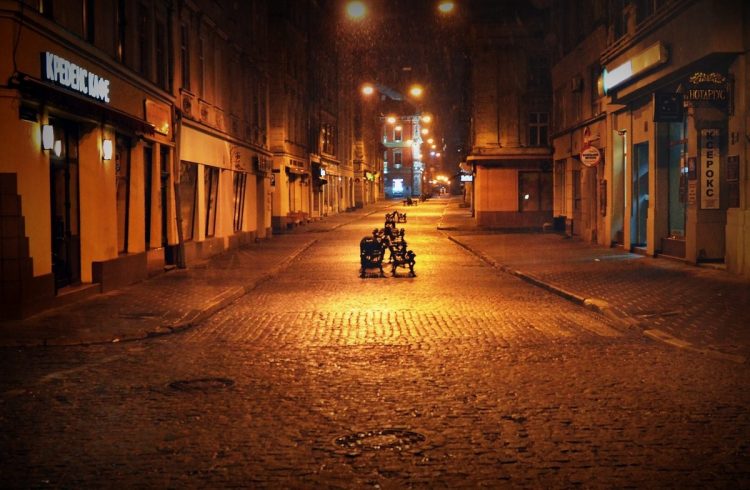 City of Textures
Even if none of this kinds of entertainment is good for you– we strongly recommend you to climb out of your warm beds. Go out to the streets of the Old City and walk where the heart is calling. Believe me – the impression of almost empty streets will be incredible. After all, Lviv is a city that can amaze in any time of the day