Accommodation options in Lviv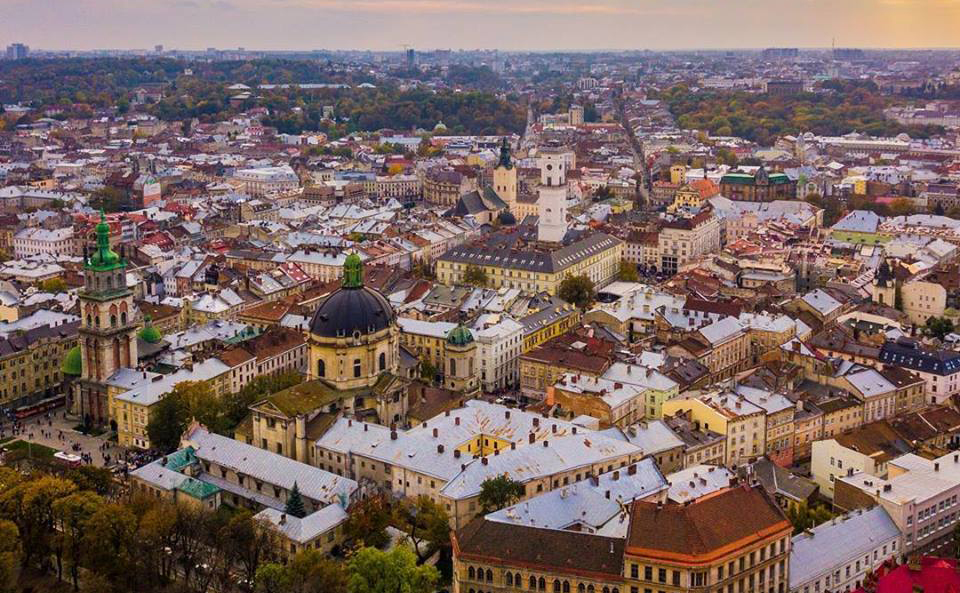 Since Lviv is one of the most popular of Ukrainian cities among tourists, then, of course, there are many ассommodation options for them. But very often to rent a place in Lviv is not easy, because the demand is very large and all the good options are booked very quickly. Today, we will talk about all varieties of residence in Lviv: and you decide what to choose. Read on!
Accommodation for daily rent Lviv
You can rent apartments in Lviv in different variants. We bring here a daily rent of apartments or houses, hotels and hostels, as well as apartments. Of course, everyone has their own pros and cons. Therefore, it is worth choosing based on its priorities – because everyone has their own goal: someone come to relax comfortably, fulfilling all their wishes, and for someone plays the role of a cultural component of the city and it does not matter where to live and what to eat. Today, we will consider what can be rental housing, Lviv and all the pros and cons of options.
Apartments for rent in Lviv
One of the most common among tourists options is a daily rent of apartments. On the one hand, renting an apartment in the center of Lviv is really convenient – the main advantage is the presence of a personal space and the absence of unnecessary eyes and ears. Plus to everything – you can cook yourself, that is, save on food.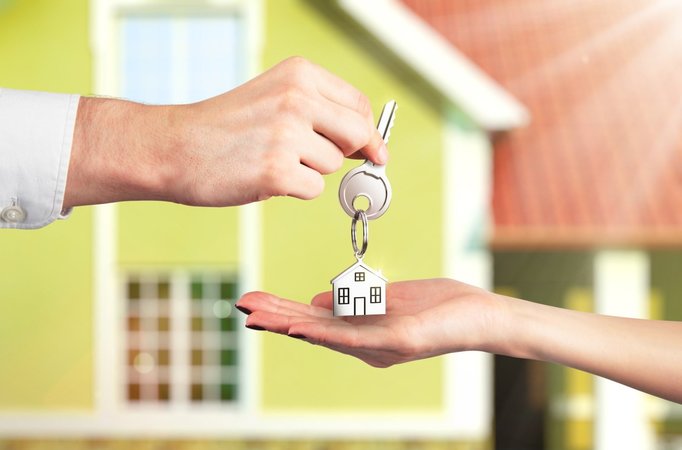 But there are everywhere «BUT»
Renting an apartment in Lviv without a broker, especially with regard to the daily rent of a home, will be very difficult. In addition, apartments rarely rented for a day – usually 2-3 days. It is important to note that this is not always safe. After arriving to Lviv, it may turn out that this is not the place of which you were watching the photo.
Of the nuances that are not suitable for all tourists – the cost of the apartment does not include cleaning, and will be needed to cook breakfasts (unlike hotels, where breakfast included in the room price), there is no security, a set of cosmetics, slippers or a bathrobe. And even if you are renting a home for more than a few days, you need to understand what there will be, unfortunately, nobody to clean or change the bed.
Apartments in Lviv for rent from owners
Renting an apartment in Lviv without intermediaries, as we have already said, is difficult, but it is still possible. If you manage to do this, consider it either a great luck or another deception. What we are talikng about?
Will tell you now.
Firstly, an apartment in Lviv from the owner for an adequate price is very doubtful to be in the city center or at least close to it. Of course, you can rent an apartment daily Lviv, but it will be approximately 30-40 minutes away from the main sights of the city. Please note that there is no metro in Lviv, and there are traffic congestions (and no less than in the capital, for example). But the apartments in the center are much more expensive and are mainly offered by brokers.
  Secondly, be as careful as possible. Especially with a variety of rental accommodations for free rent service. The phrases "of course, throw away the prepayment, I will book you an apartment, but when you arrive, you will come to an agreement" can often testify of another fraud. Renting apartments in Lviv without intermediaries can ultimately leave you without housing and without money. Look at the pictures, look for similar ones on the Internet – it's possible that this apartment is somewhere in Saratov, and they give it into the rent for 15 thousand rubles, but not for 500 hryvnias per day in Lviv. Renting an apartment in Lviv cheaply, especially in the center, will not work out. And to find reviews about all apartments in the center of Lviv, it is not always possible.
That is why it is better to choose such housing options, which you can be sure of – read reviews, see real photos.
Rent an apartment in Lviv
After all if you have decided to dwell on the variant of the apartment, we tell how much will cost rent apartments in Lviv.
Apartments for rent in Lviv:
The price of one-bedroom apartments per day in the center of Lviv – from 600 UAH / day
The price of 2-bedroom apartment per day in the center of Lviv – from 800 UAH / day
The price of 3-room apartment per day in the center of Lviv – from 1200 UAH / day
The most popular places for apartments for rent Lviv – Market Square, for example, will be more expensive.
Renting an apartment in Lviv will not cost cheaply, you should not be tempted at too low prices, it may be a trick. Choose apartments on the advice of friends – no matter if you are looking for an apartment from the owner or broker. Be careful with the scammers!
Rent a house Lviv

If apartments in Lviv is not good choice for you, maybe you can rent a house in Lviv?
If we talk about comfort, then the house, of course, is just a great variant. There is also a yard and a lot of space, convenient for those who travel with animals. An important point is where to leave the car. After all, in the hostels or near the daily apartments, the question of free parking does not even go.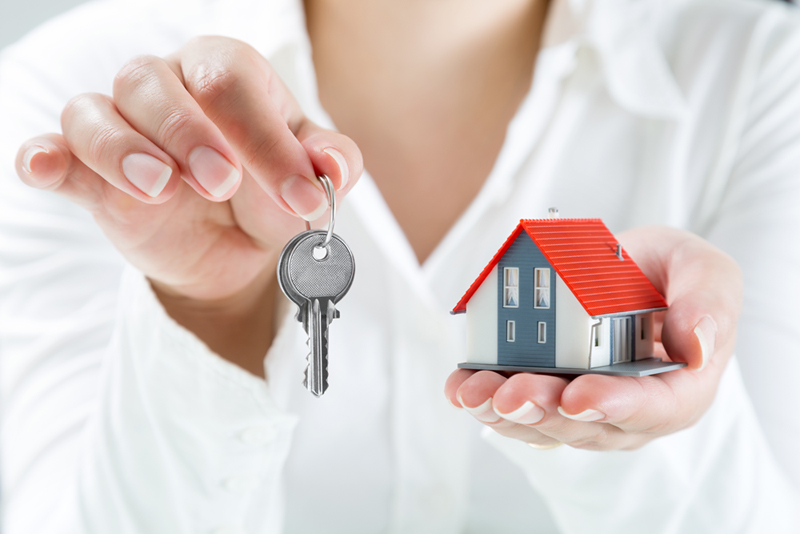 But here are a few minuses:
First, the distance from the city center. You definitely will not take away an apartment building in the center, and very unlikely – in general in the city. Renting a house in Lviv is likely to be in the suburbs, which, in the idea, is not problematic if you are with a car, but still in this case, you have to be prepared for a long road to the city (in the middle of the day, so accurately).
Secondly, the price will surely bite. But this is not surprising – after all you take a whole house!
Apartments in Lviv
Apartments in Lviv – the same good option, as well as the house, and also could be found close to the center. But again, in this case, it's best to choose from the recommendations of friends – you never know where you will go. The cost of such a pleasure is also not cheap – it's about 3000 hryvnia per day.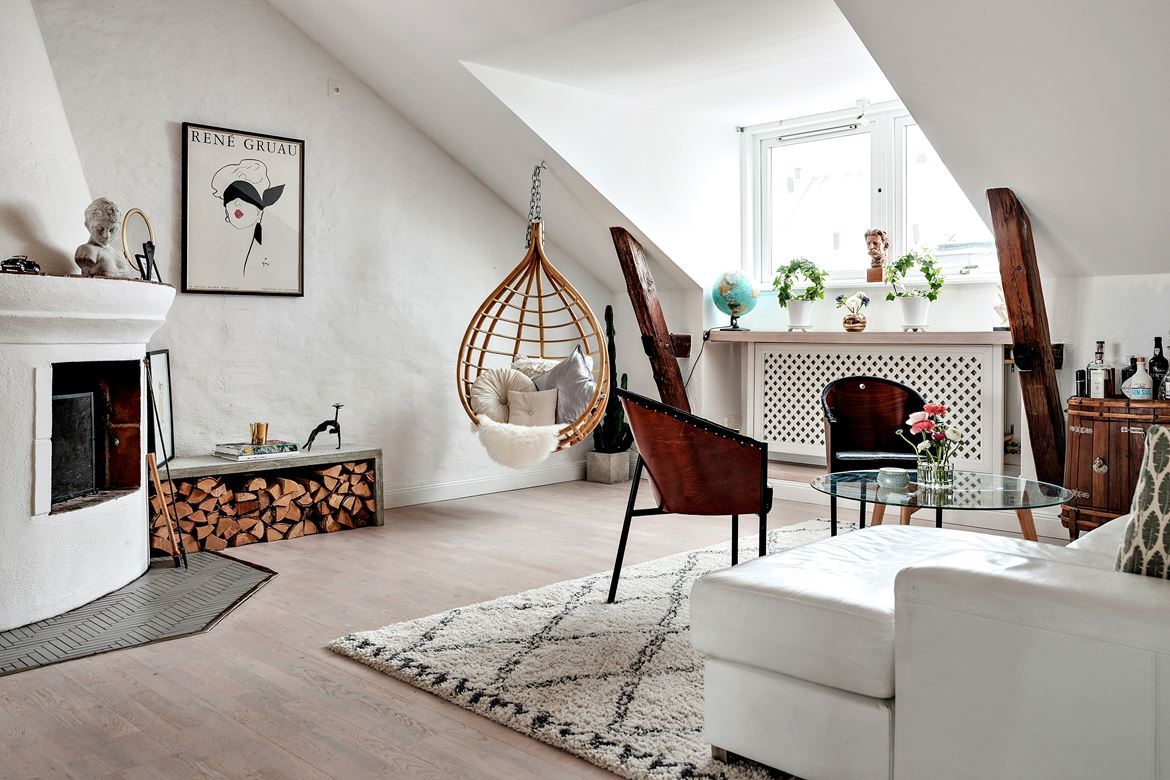 For such money, it may be more rational to even rent a luxury hotel in the city center – at least you will know exactly what you pay for, the whole city will be on the palm, and as a bonus – a set of cosmetics, a bathrobe, permanent cleaning , breakfast and guarded parking are included in the price.
Hostel Lviv
Hostels in Lviv are always an option for budget travel. Very well suited for those who travel alone or maximum for two people and therefore for whom the main thing – to see the city and talk with people. But all the same, comfort is not mentioned here – after all, what comfort, when apart from you in the room there are 3, 5, 8, 9 or more people? Even more – strangers. So hostel in Lviv for two people is also possible, but the price will be approximately the same as in the hotel – only without additional bonuses as  parking or decorative cosmetics.
Hostel in Lviv will cost you about 200-300 hryvnia in common rooms. If you, for example, with a child, it is better to rent a home in Lviv with more favorable conditions.
Hotels
Variants of accommodation are many. For any color, taste and purse. We recommend choosing hotels – the approximate cost of a standard room in a hotel with three stars will be 1500-1600 hryvnas, usually breakfast is included in the price.
Here are the main benefits of the hotel:
Cleaning – hotels are cleaned every day, do not need to clean themselves, as with the apartment.
Clean bed – it changes if you live longer than a day.
The hotel has a set of cosmetics, slippers, bathrobes and other nice bonuses.
There is no need to cook. Especially if breakfast is included in the room rate.
 Guarded hotel – do not be afraid for your safety, and if there is a guarded parking, then for the safety of your car. Many hotels have a mini-safe, where you can leave valuable things.
The hotel provides the necessary documentation for the business clients.
About the hotel you can read reviews – so you can be sure about the quality of services.
The advantages are very obvious, for example, Hotel Edem is located in the city center in walking distance to most of the attractions, we have our own guarded parking for guests, and all the above listed benefits. Therefore, if you want to have a good rest in Lviv – we offer our services.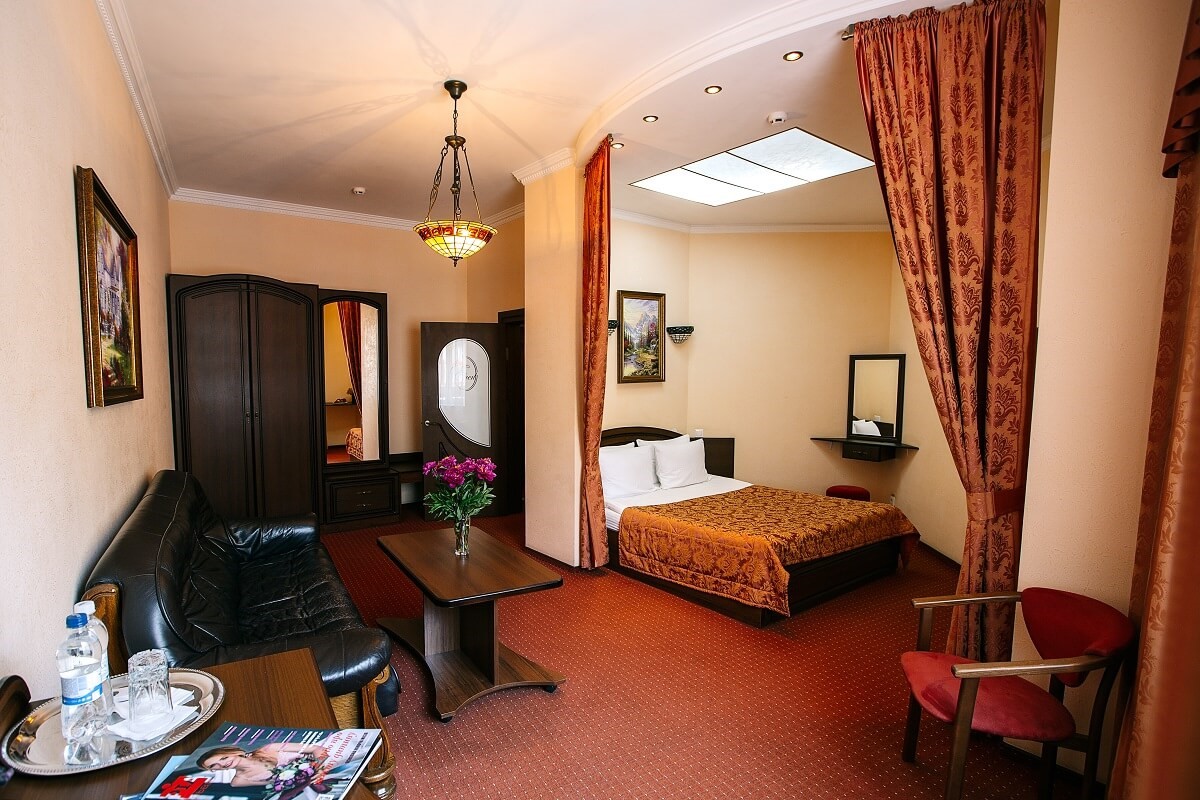 Whatever your choice – we wish you a great holiday! After all, whatever place you have chosen, Lviv is a wonderful city, and we are sure that everyone here will find something what they will like.