Restaurants in Lviv: The most interesting restaurants, cafes and pubs
Lviv is a city that is ideal for gastronomic tourism. Where else will you find so many special cafes and restaurants with its own history and concept, which makes them known all over Ukraine?
Of course, it is impossible to make a full list of the best or the most well known establishments. It all depends on your tastes and preferences. However, today we will tell you about interesting establishments in Lviv, which are preferans by tourists. And about new and little-known places, who have already loved by lviv citizens. There are tops of tourist locations; restaurants that are included in the lists of the best in Ukraine, places that will make you come back, the most interesting places of Lviv – read more.
Tourist's favorite restaurants
Kryivka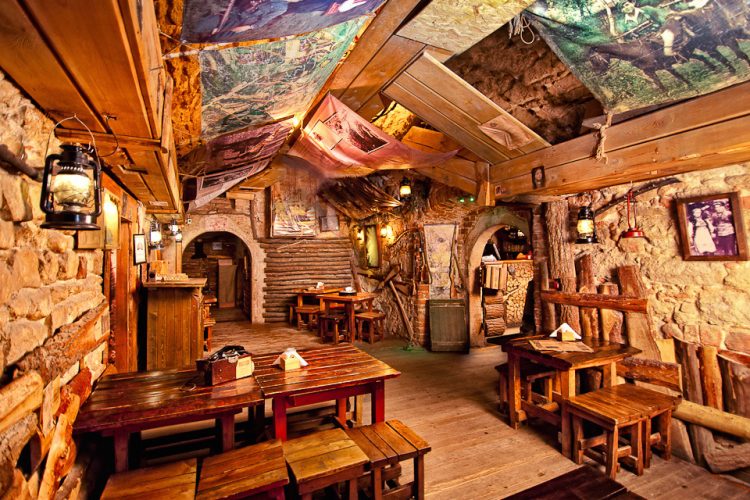 Adress: 14, Rynok Sq. (undegraund)
Establishments in Lviv are famous for their historical direction, but Kryivka is as a visit card of the city, because even those who have never been there have heard about place, in which you can come in, just only calling password… There are real Ukrainian cuisine, stylizing like the guerrilla stash, the location of which you have to search. Of course, it is welcome to everyone. Here every guest can feel the atmosphere of historical past!
Gasova Lampa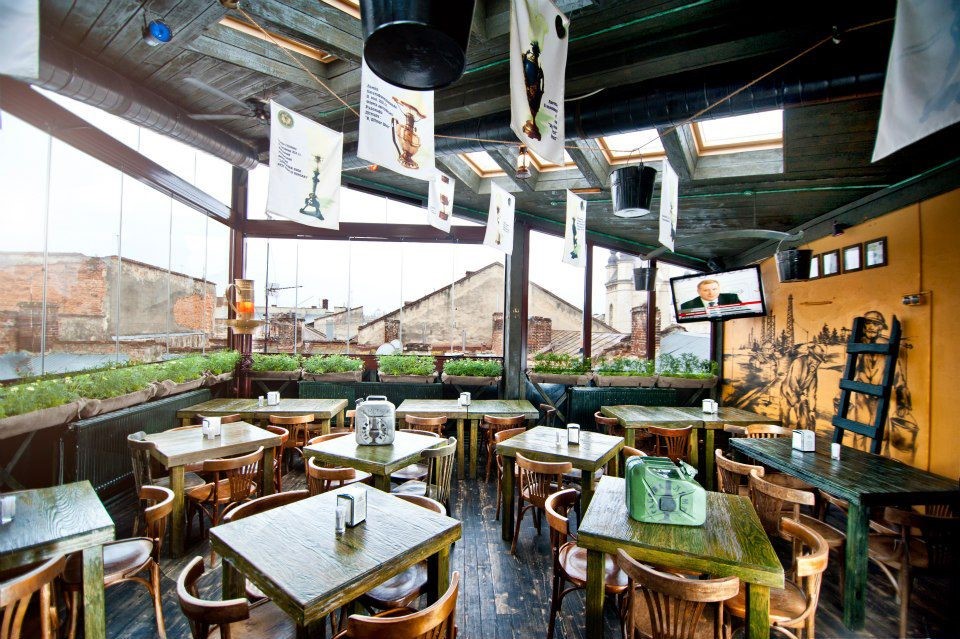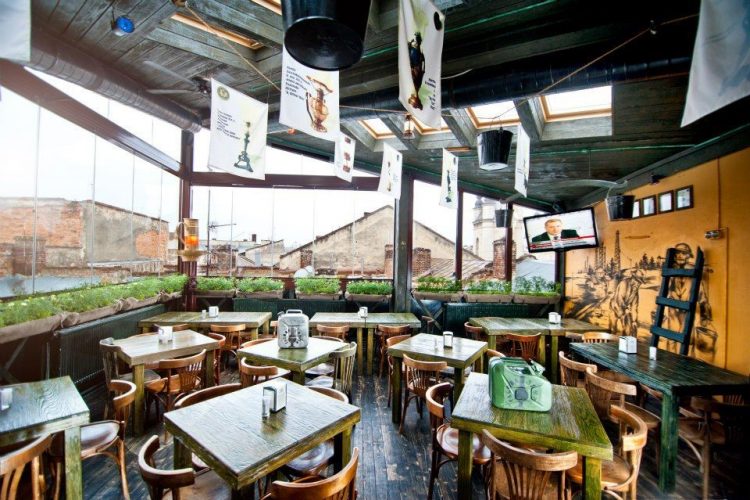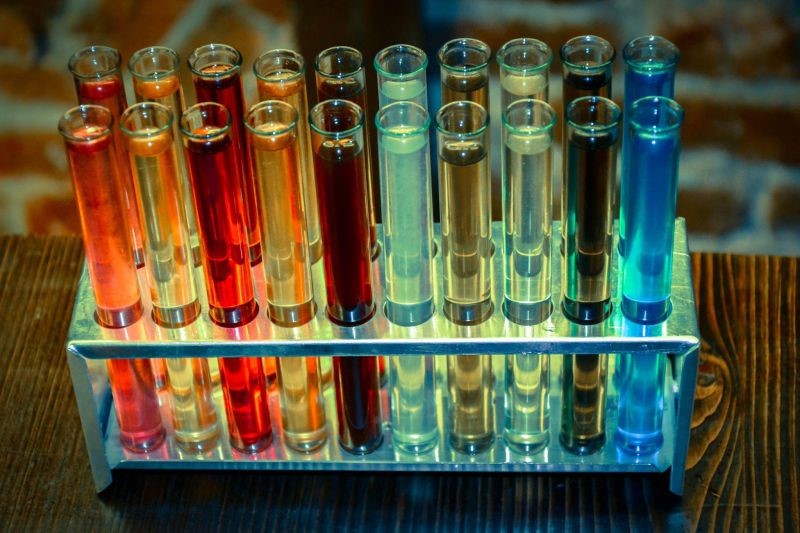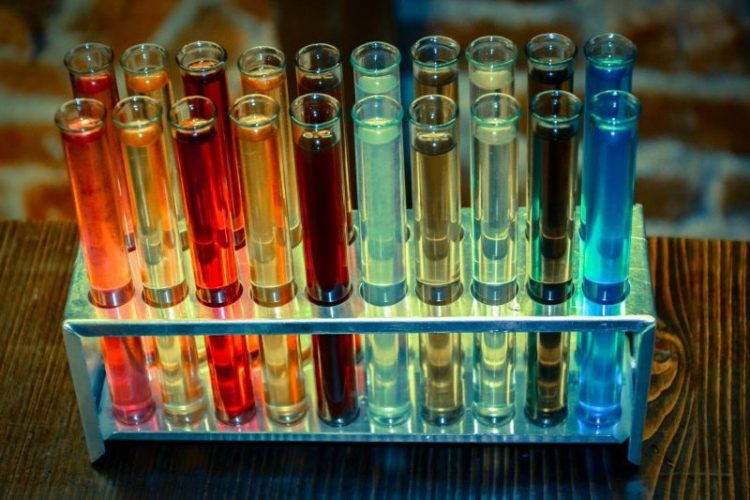 Adress: 20, Virmenska Str.
Are you looking for the original café in Lviv? Do you want to try a delicious meal and at the same time to visit a real museum? You must to visit "Gasova Lampa"! We can bet that nobody pass this place, because outside the restaurant had decorated with many kerosene lamps, and once per day the greatest lamp burns at the entrance! There are more than 200 units of lamps from different years and with different history. In fact, such a concept with this place become not for nothing. This is a building where the first time has created kerosene! In addition, invented it, by the way, also in Lviv.
This restaurant have to be on the list of "must have" places for visiting in Lviv– to taste Ukrainian cuisine and to try set of liqueurs, each of which has an unusual and interesting taste.
Kumpel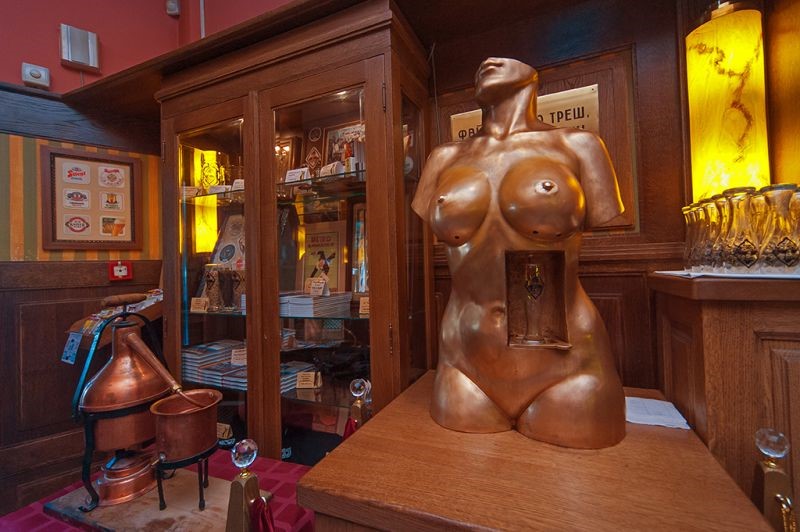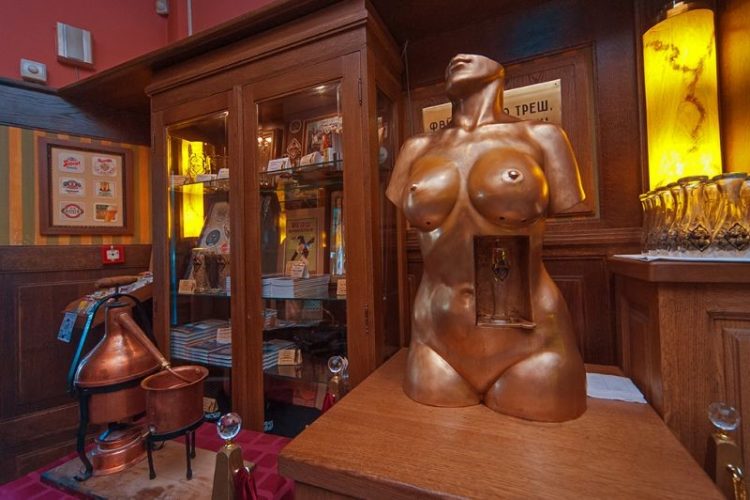 Address: 6, Vynnychenko Street.
Maybe, to the first Lviv brewery? Lviv is famous for its craft beer, and "Kumpel" can just competes with the famous Pravda Beer Theatre. Where else you will try a warm dark beer with spices and for food try meter sausage. In addition, to take glass of beer from the bust of Venus de Milo? Many copper vats with beer in the centre of hall, cheerful and pleasant atmosphere, real Galician cuisine. If you are looking for unusual restaurants, you will like Lviv Kumpel exactly.
Bachevski Restaurant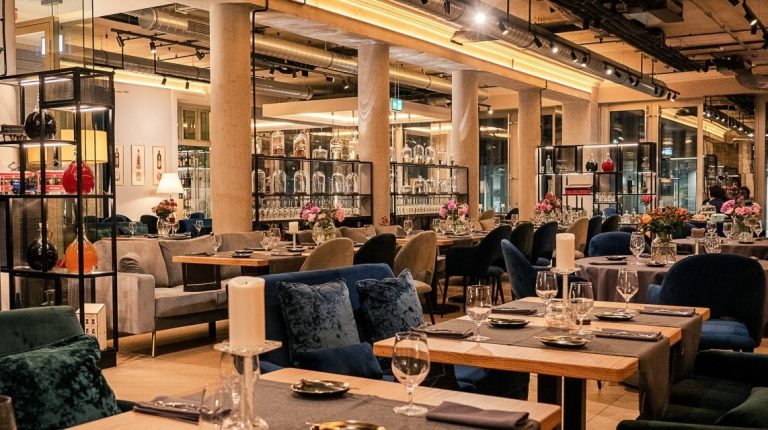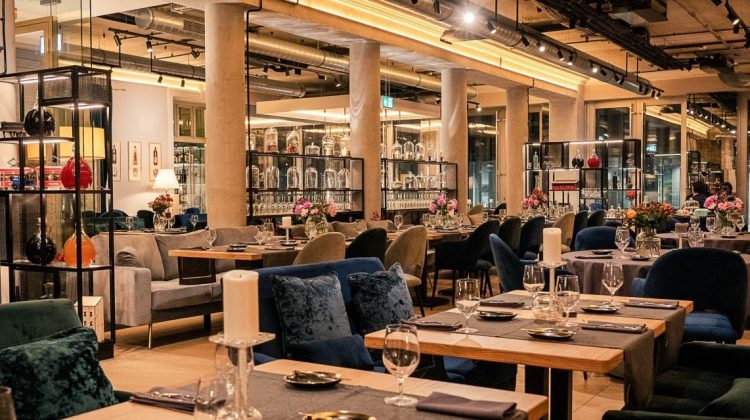 Address: 8, Shevska Str.
The Bachevski restaurant is a really luxury place. There are atmosphere and dishes in this restaurant allow you to feel the festive mood and make day truly special. The kitchen here is diverse – from traditional Galician dishes to classical European cuisines. Here you can also find dishes from Jewish cuisine. You cannot avoid this place, if you are planning to visit the best restaurants in Lviv!
Arsenal. Ribs and spirits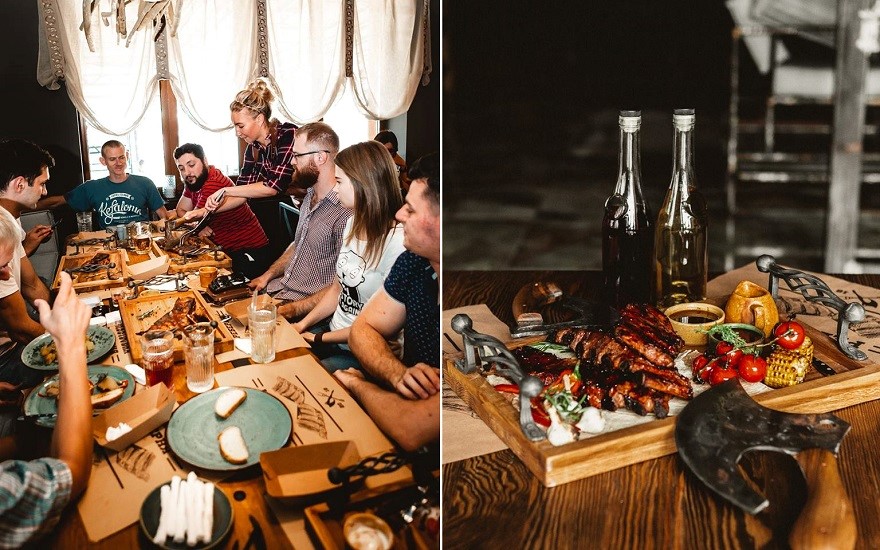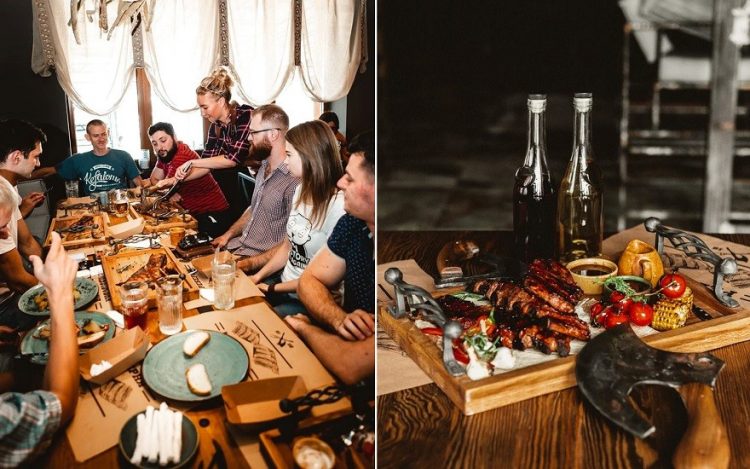 Address: 5, Pidvalna Str.
Lviv "Ribs and spirits" is the best restaurant for meetings with friends, but to get in is not so easy! Maybe, you have to wait in line a bit, but it's worth it. The restaurant serves a huge selection of meat dishes, with its own pastries and pickling. In addition, there are all is prepared from farm products here, so you can no doubt in the quality. However, the main highlight is, of course, the ribs, which are prepared on an open fire.
Lviv Handmade chocolate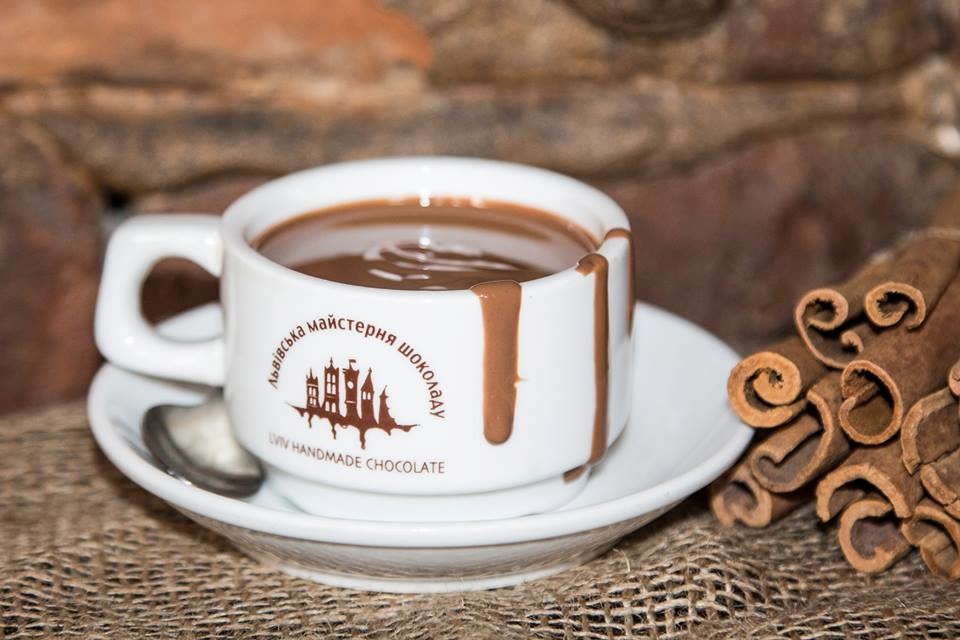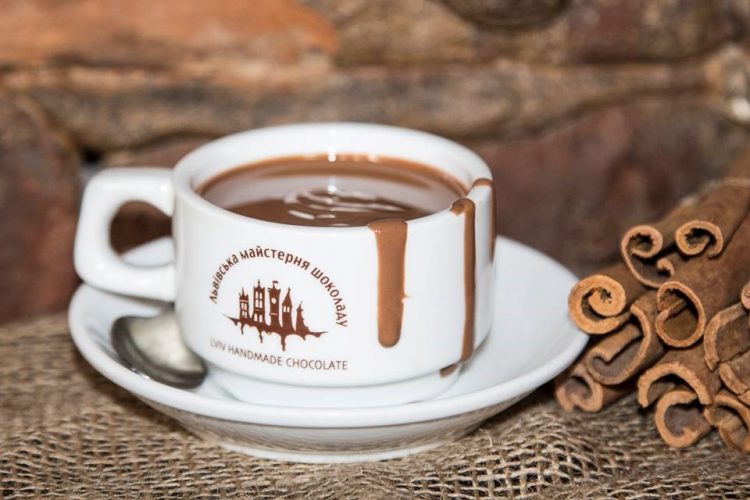 Address: 3, Serbska Str.
In all major cities of Ukraine already realized that Lviv handmade chocolate –is very popular place. That's why you can find many similar establishments in many regional cities of Ukraine. However, the most beautiful and most popular workshop, of course, is located in Lviv. This place is not just one another coffee house; this is a real museum of chocolate, where there are always many tourists and much interesting things for watching. There four floors of the building that can accommodate many guests. Here you can choose from a variety of white, black and milk chocolate goodies. In this place, you can also buy gifts from Lviv for your friends.
Lviv Coffee Mine (Lvivska Kopalnya Kavy)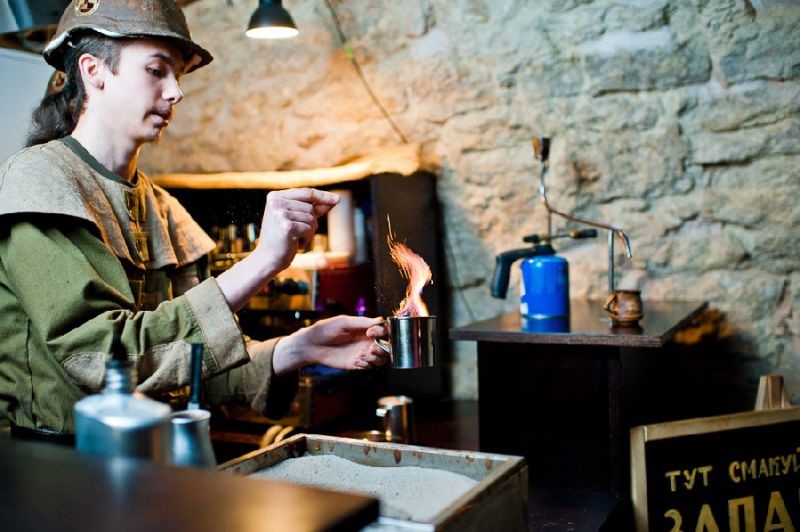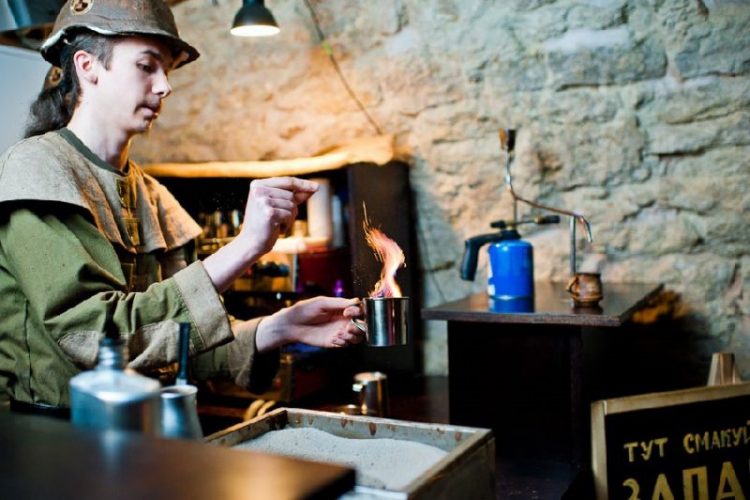 Address: 10 Rynok Sqr.
Most of us drink coffee every day, but not everyone knows all way of preparing coffee beans before they appear in the form of a fragrant drink. Here everything will tell you, show, give you an excursion and bring for you a special Lviv coffee. Of course, the choice here is not limited to the usual American coffee or espresso – you should order "fragrant coffee" and to see the incredible fire show from the bartenders! Don't forget to get a coffee to home from the souvenir shop!
The most expensive Galician restaurant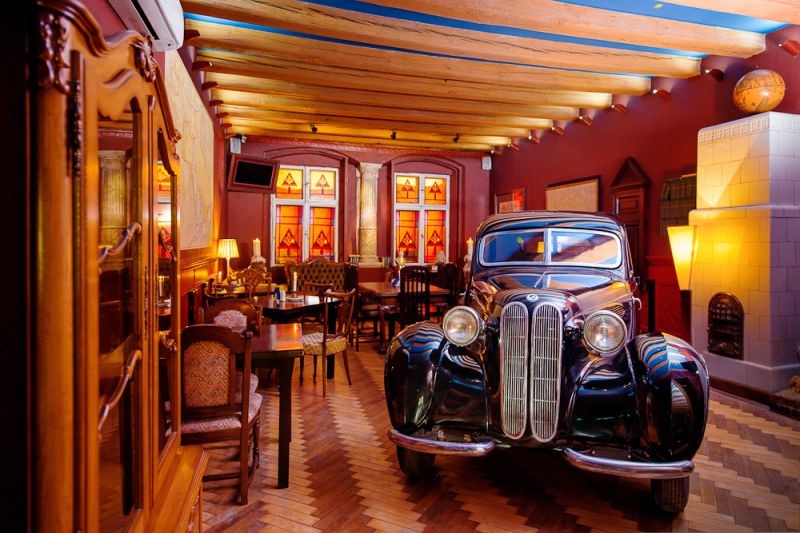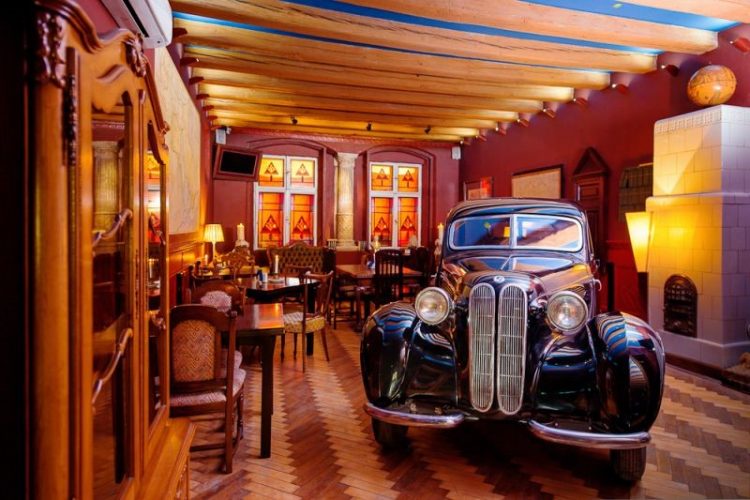 Аddress: 14, Rynok Sq.
For the first time it can be difficult to find this restaurant, but when you find it – Pan Petro, dressed in terry bathrobe, invites you to go to his old apartment. You will certainly be surprised at first… Then – more surprised, because having come to "The most expensive Galician restaurant" you will get into a truly mysterious place with Masonic signs on the walls and atmosphere lights. There are many gilded frames with the portraits of freemasons in them. Even more, you can be surprised with the bill – not less than a few thousand hryvnias! No wonder, this is the most expensive restaurant in all Galicia! In fact, the visiting of this restaurant is better take care in advance, issuing or asking from friends "locale card". It provides 90% discount. Do not thanks. J
Masoch Cafe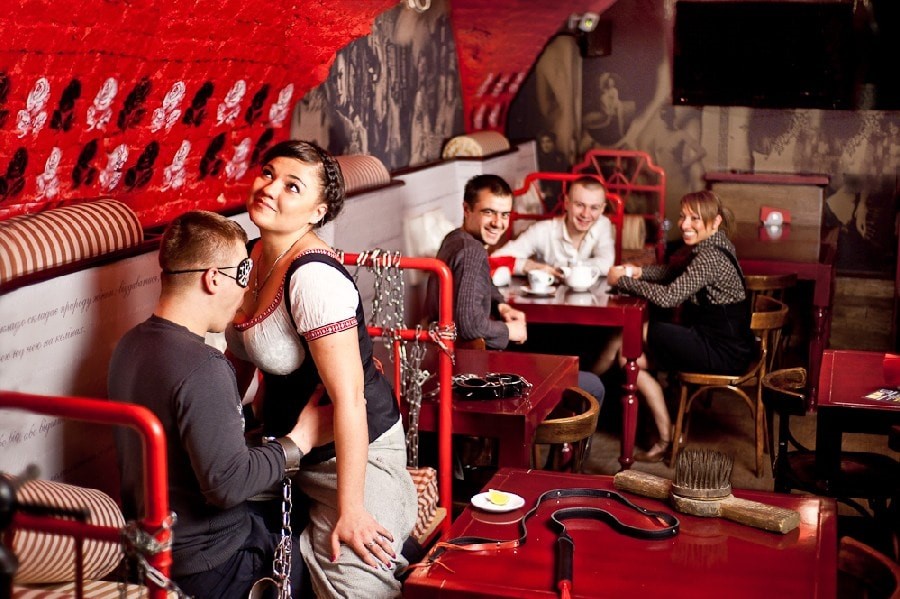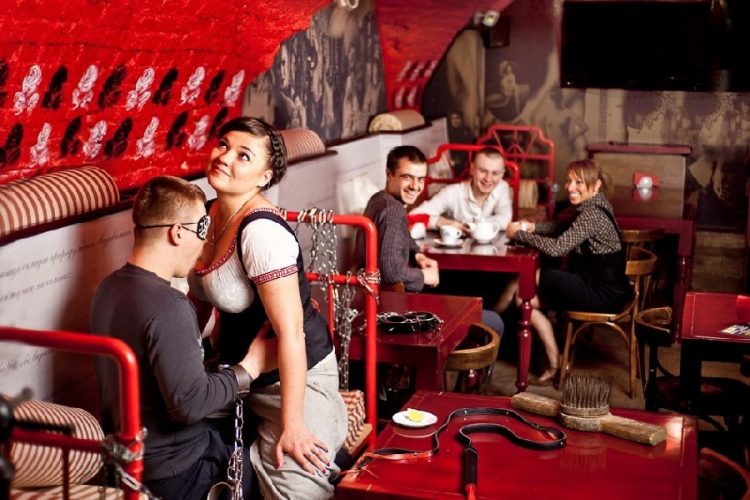 Address: 7, Serbska Str.
How about something piquant? Whip? Or Bridle of passion? The power of a young bull? We are talking about the names of dishes in a rather unusual place, which called "Masoch Café". Here you will meet by waiters in thematic costumes, can take a whip and restaurant can offer you a compliment, if you are ready to feel its strength on yourself. In short, the restaurant for amateurs, but to visit it definitely worth at least once!
New and little-known restaurants that worth of attention
36 PO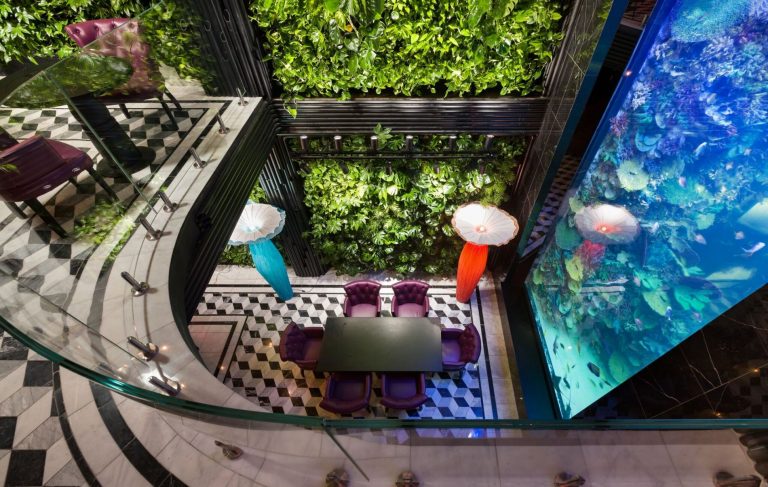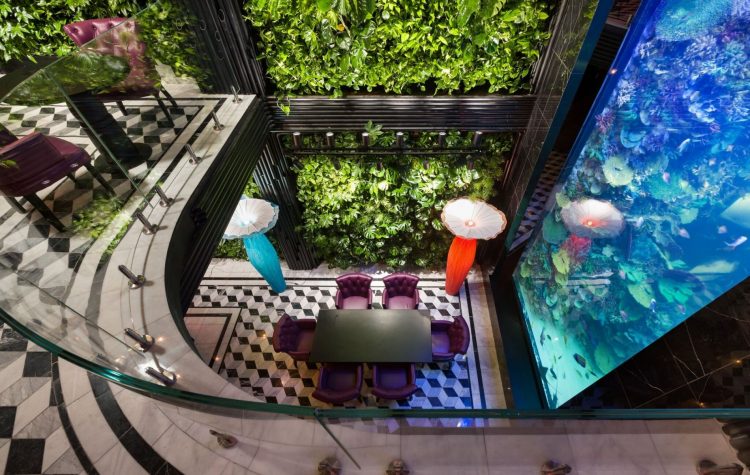 Address: Rynok Sqr, 36
New restaurants of Lviv recently replenished with another one worthwhile place. There are 5 incredible floors here. Huge aquarium with sharks. The Glass Royale, which is able to play without assistance. This is not a fairy tale – this is a new luxury restaurant that call "36 PO". Prices here, of course, not so small, but to visit this place is definitely worth it! Each floor of the restaurant offers different menu. On one of floors, you can enjoy coffee and sweets, on the other – European cuisine, then – Asian, and on the last there is a bar, with serving craft beer.
Tante Sophie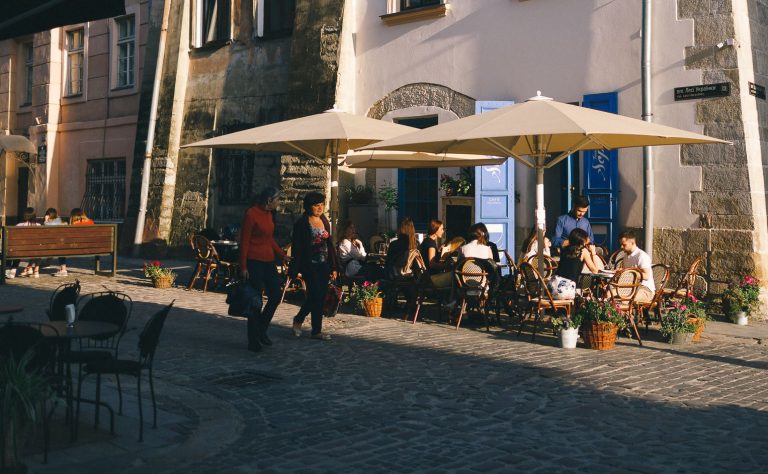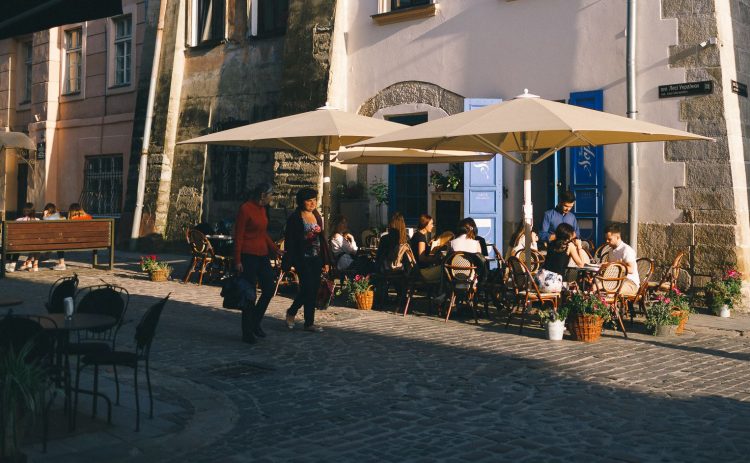 Address: 6A, Drukarska Str.
Do you wish to feel an atmosphere of Provence in the center of Lviv? It's possible! If you go for dinner to Aunt Sophie. There is a place, where always cozy and pleasant, delicious dishes and an original interior for making photos. The menu offers its own French pastries, seafood and a good mood. An ideal place for connoisseurs of a good wine. Here you will find a large wine list.
Punkt coffe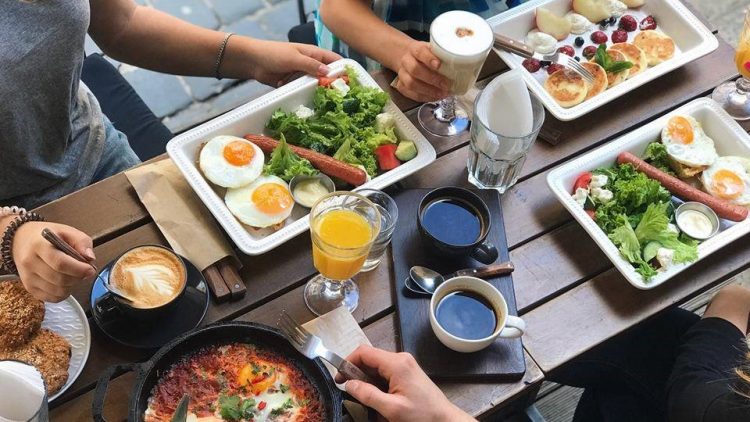 Address: 33, Lesi Ukrainky Str.
A new one place that attracts visitors with good interiors, delicious coffee, hearty breakfast and unlimited wine for 150 UAH. In addition, there is a good choice of alcoholic beverages. At the entrance, you will see several barrels that offer a drink according to the mood of the guest. Crazy mood? There is everything for you to settle here.
Prostir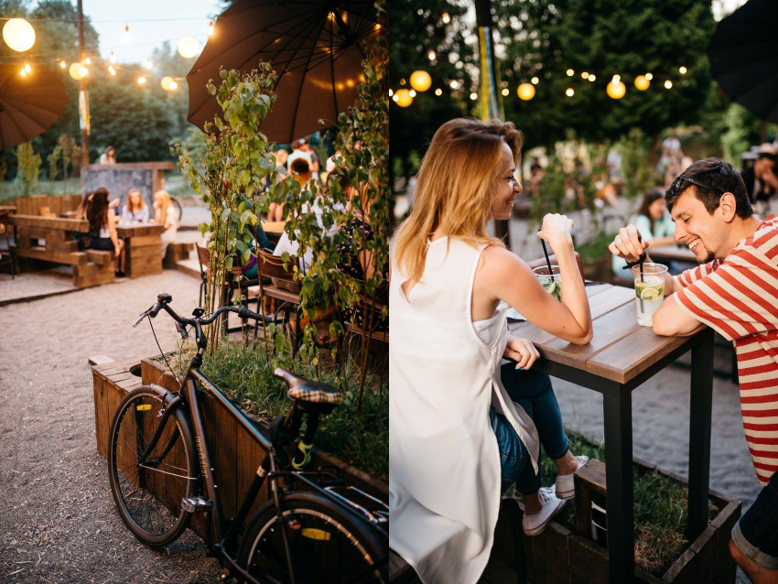 Address: 42,Lyzhviarska Str. (Park of Culture)
ProstirLviv is a place where you can not only eat a hearty street food, but also work (because, this place was planned as a workplace too), dance (there are parties are often held here), organize your event (the institution offers such an opportunity to all willing) and just have a nice time! It works only in summer, because it is located on the fresh air.
MOLODOZELENO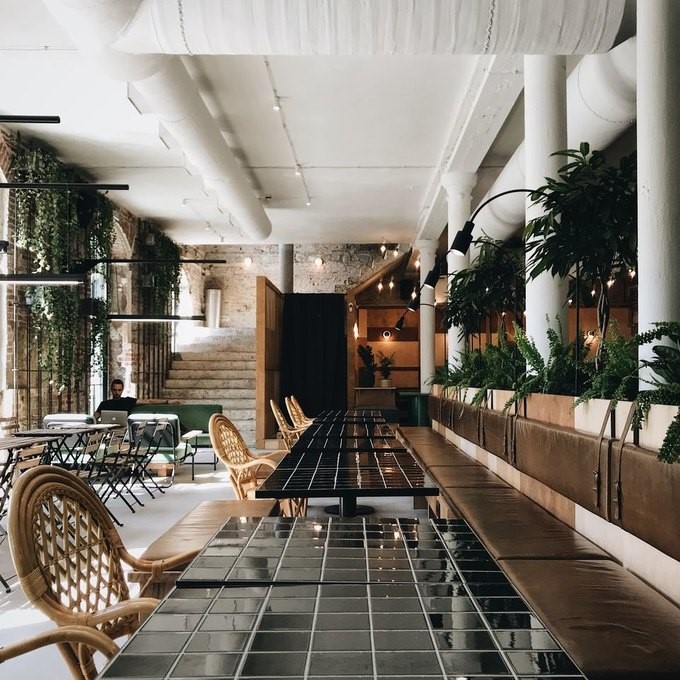 Adress: 20, Dzherelna Str.
MolodoZeleno quickly burst into the Lviv gastronomic places list, having won the hearts of many Lviv citizens and guests of the city. After all, here is not only a pleasant place with good music. The main highlight of the establishment is the author's cuisine. The restaurant also offers American dishes. If you wish to eat delicious, hearty and with a good price – welcome here for lunch, and if you want the same + cocktails and parties – come here in the evening.
Plove House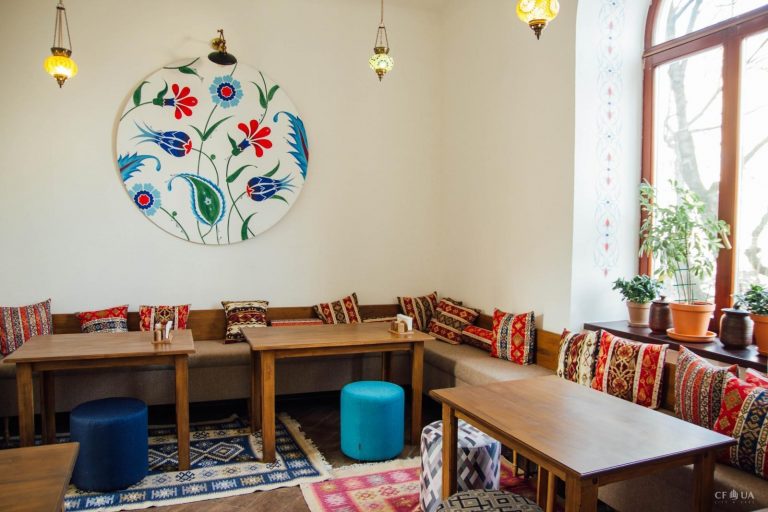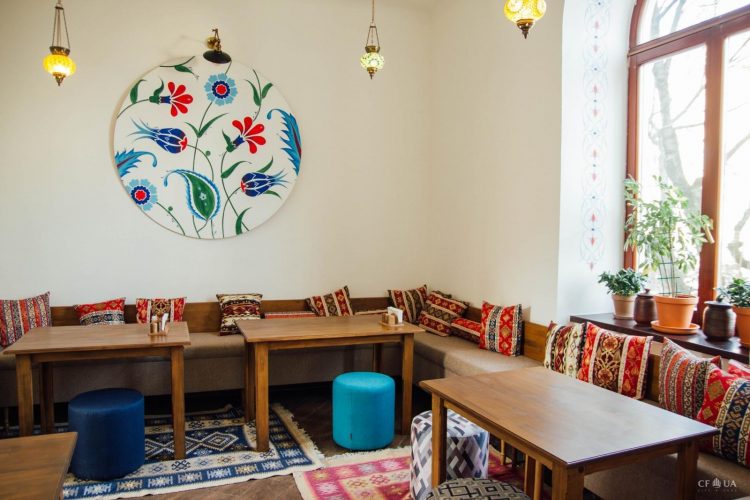 Адреса: 17, Soborna Sq.
Are you dreaming to try true oriental cuisine for long time? Plov House – this is exactly what you need! Real Azerbaijani atmosphere and flavour, design, moving immediately to Baku. Many details and even – just a very, delicious "plov" for every taste! The owners say that many products for dishes they take from Baku. So be sure – you eat a true cuisine of Azerbaijan. Little recommendation – they offers 11 kinds of jam served with tea. Order and enjoy it.
Beer Theatre "Pravda"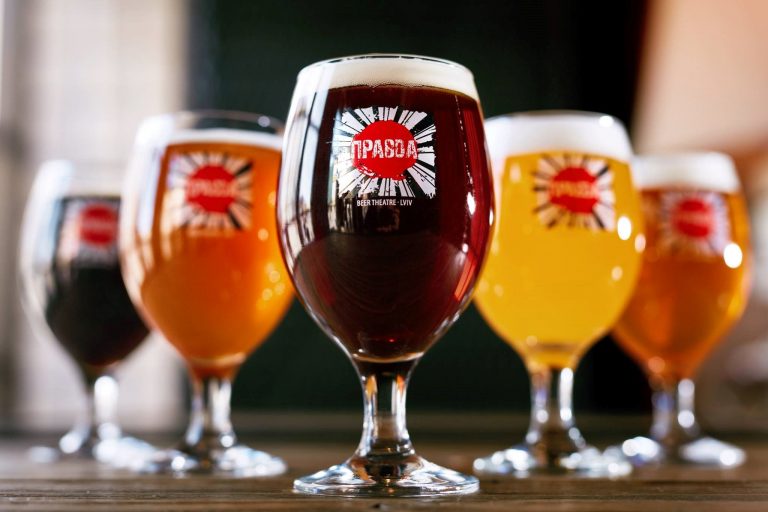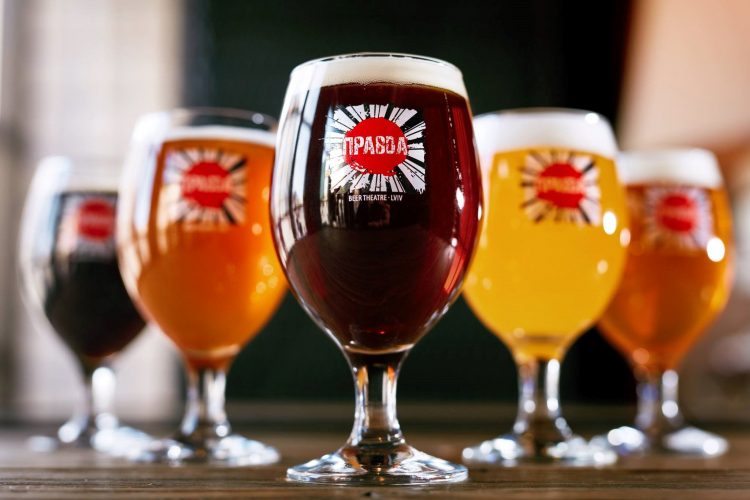 Адреса:  Torhovyy Dim Tsìpperìv, Rynok Square
"Pravda" is located in the Center of Lviv, so it would be difficult to avoid it. And not only due with a good localization – in the evenings there are heard the notes of the orchestra, playing the favorite hits, and there are always many people here, because the beer from "Pravda" is famous all over Ukraine! Here you can have a tasty meal (especially a nice choice of meat dishes), drink craft beer with interesting appetizers and just spend time in a good way. That's all you need if your goal is Lviv's restaurants with live music.
It is unlikely that it is possible to come to Lviv and not find a place to your liking.
The place where you will feel comfortable and would like to back. Every year more and more new interesting places are opening, unusual and beautiful locations, so new places will always be!
In addition, we invite you to stay at the Hotel "Edem". We are located in walking distance to the center and there is a cozy restaurant on the ground floor of our hotel. Here you can have a tasty breakfast (breakfasts are included in the room rate), hold a business meeting for dinner or invite a mate for dinner. We also accept orders for banquets. We are waiting for you!