Coffee in Lviv – the history, myths and all cool cafes of the city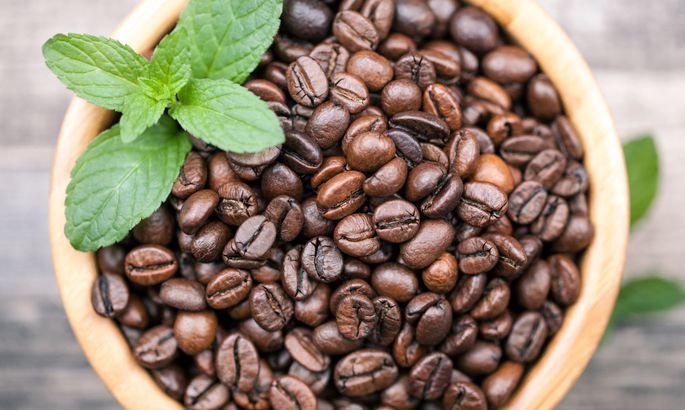 Whoever, if to say about small material and big spiritual requests, but from the cups of the real fragrant coffee, and even with cake, no one will refuse. Well, almost no one.
The smell of strong coffee that floats the streets of Lviv – someone from these words will be delighted, someone may say ironically that in Lviv the coffee is not growing under the ground. Both, the first and the second are true. But! This is all the special coffee in Lviv. And Lviv this is Lviv.
Coffee – a little bit history
The one observant Ethiopian goatherd noticed the strange cheerfulness of the goats after eating some red berries, very similar, by the way, on our cherry in appearance and taste. He tested it on themselves and felt an unprecedented surge of forces. Since then, people started to take coffee – first they had eating berries, and afterwards they started to brew a magic drink from the roasted grains and the name this drink got from the locality Kafa. For five centuries coffee has become known all over the world.
Interesting! The coffee contains 2 thousand chemical components, of which 800 are aromatic compounds, that able in a matter of minutes to cheer the human body.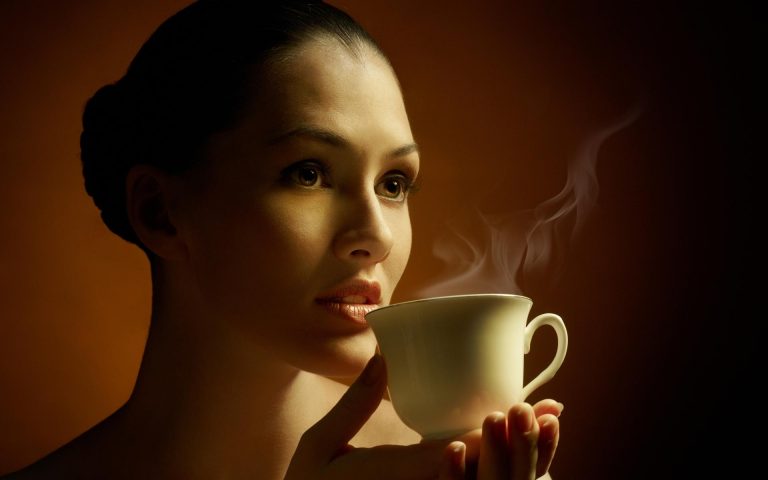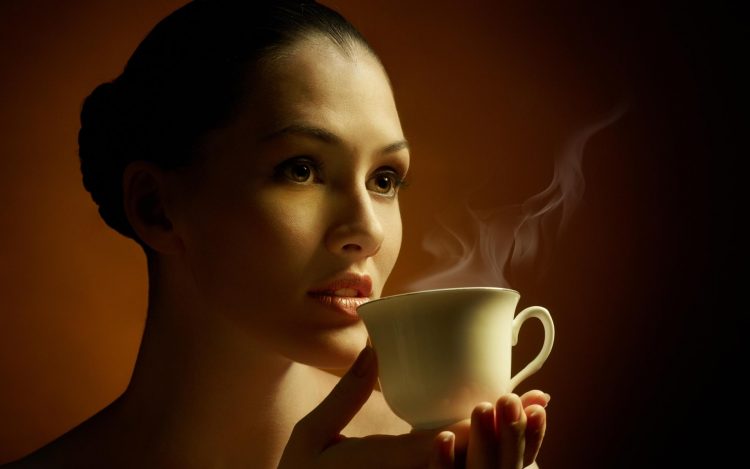 Before the coffee houses appeared in Lviv, Europe learned about coffee thanks to our countrymen -known Yuriy Frants Kulchyckyi. Even in his youth he came to Zaporozhye Cossacks, got to the Turkish captivity, where he learned the Turkish language and addicted to coffee. After liberation from captivity opened his own commerce in Vienna. From a historical perspective, his figure is quite controversial. But the fact that for the help to get liberation of Vienna from the Turkish siege, he received 300 sacks of coffee.
The Viennese with indignation perceived the attempts of Kulchytsky to adjust them to the hated by them Turkish drink. But then, coincidentally, he invented the recipe for coffee with sugar and milk. However, people liked to taste coffee with croissants reminiscent of the Turkish crescent. In 1683 in Vienna, our famous countrymen opened the first in Europe coffee house.
Interesting fact! In England at the end of the 18 century coffee shop, as a source of revolutionary ideas, were banned.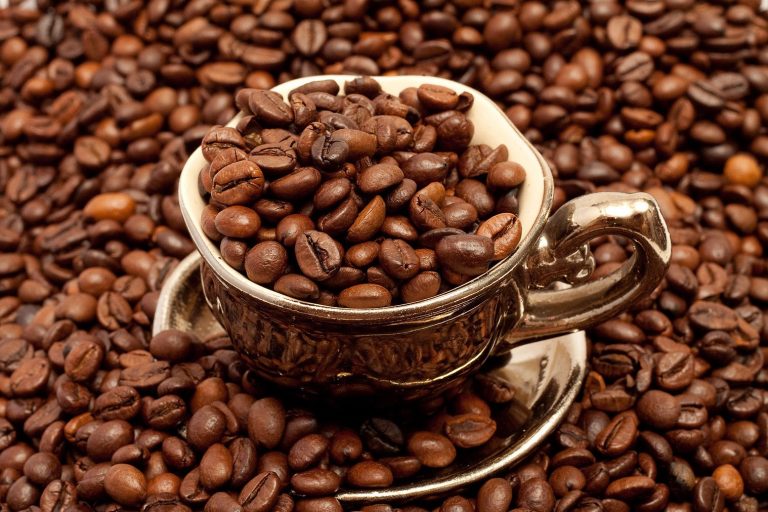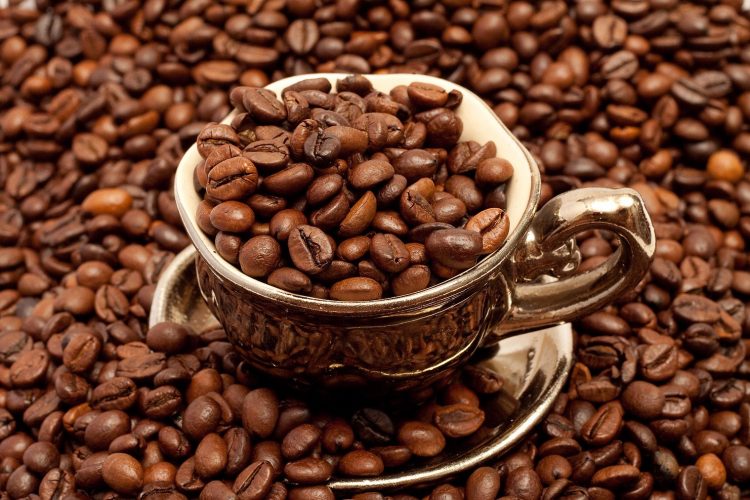 A little earlier coffee house appeared in Kamianets-Podilskyi in year 1672. At that time Podolia was under the Protectorate of Turkey. According to some sources, Lviv coffee House «in Levakowski» was already working in 1802, and it was opened, most of all, even for twenty years.
Coffee – drink of the gods
There are several types of coffee trees in the world. For making coffee is mainly used arabica and robusta. Life expectancy of the coffee tree is almost like a human – about 70 years.
Arabica – The most common kind of coffee with high taste qualities. It grows in mountain tropical weather at an altitude of 850-2000 meters. During the year harvest collected twice. Consumption of arabica is 70%.
Robusta – has a more modest smell and bitter aftertaste. This kind is grown in tropical weather at an altitude of 800 m above sea level. Grains ripen quickly – for 6 weeks, so for a year it is possible to get up to 13 harvests.
Liberyk is a capricious kind of coffee with low taste qualities.
Some people think that hundred percent arabica is a premium standard of coffee. However, experts believe that the best coffee in Lviv is obtained due to the unique combination of different varieties, because the coffee beans, which grown, for example, in Brazil, differ significantly from coffee, that grown in India. The most exquisite recipes are many.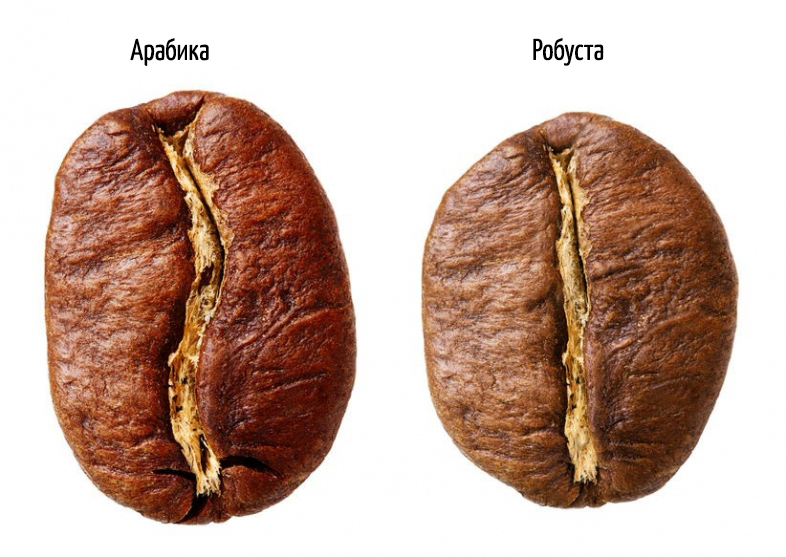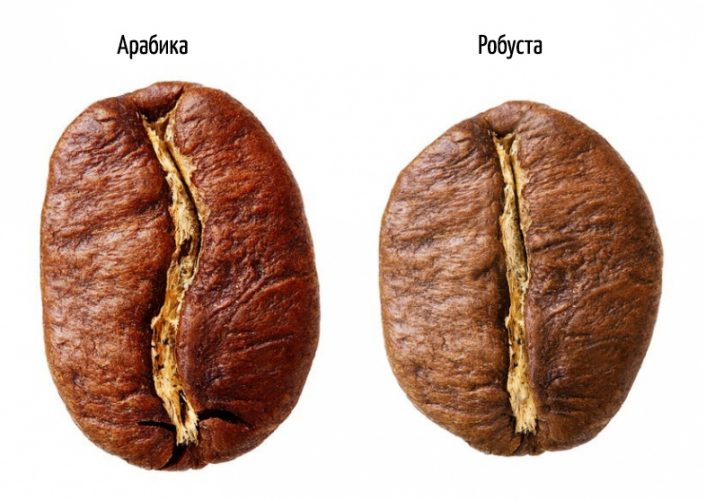 To taste ones a good coffee you will not able to drink different
Accurately the best coffee house in Lviv is defined at the annual Coffee Festival. The coffee house "Virmenka" on the Virmenska Street is a cult coffee house that for three consecutive years get the highest step.
Address: Virmenska St., 19
But the best coffee in Lviv is making not only here.
Where to taste the most delicious coffee in Lviv
A lot of small Lviv cafes and respectable restaurants, cafes with a long history and new avant-garde establishments, network retail and numerous café-pastry with a great amiability will offer you delicious coffee in Lviv.
«Lviv Coffee Mine» (Lvivska kopalnia kavy) is a good place for romantic meetings, communication with friends, a real center of coffee culture. Lviv's biggest and most famous coffee house, the Coffee Museum in Lviv. This is the only place in the world where the coffee beans are carefully raised up from deep dark dungeons as precious minerals. And you can enjoy here an exclusive «flaming coffee».
Address: Rynok Square, 10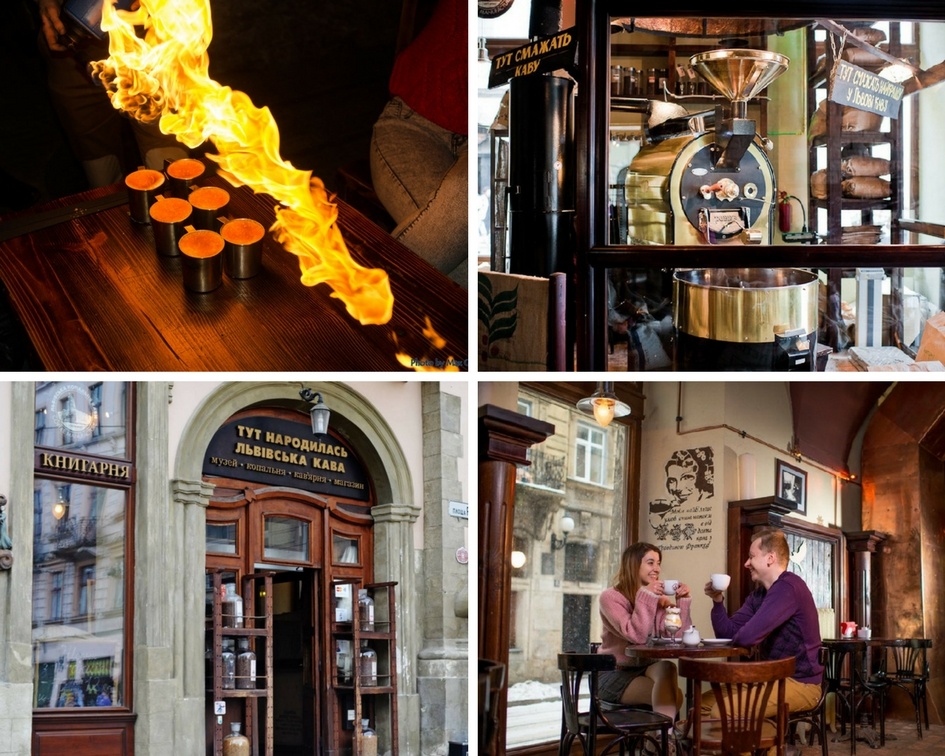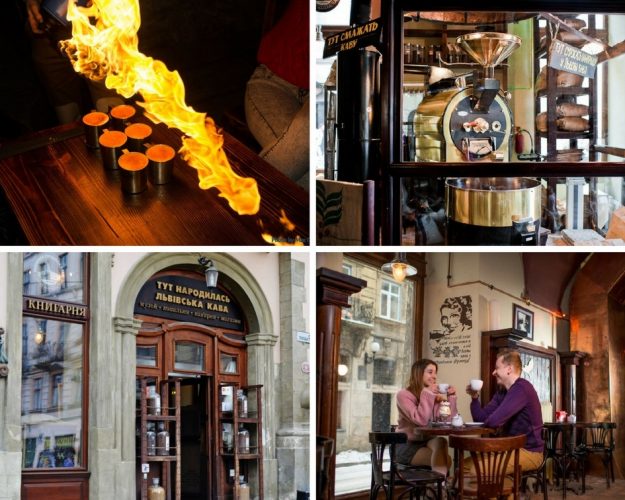 In «Lviv Coffee Manufactory» you always get freshly roasted, fresh-milled and freshly brewed gourmet coffee! Here you can taste a wonderful elixir of cheerfulness by own unique recipes. And also – everyone selflessly share emotions and warm feelings.
Address: Brothers Rohatyntsiv St., 7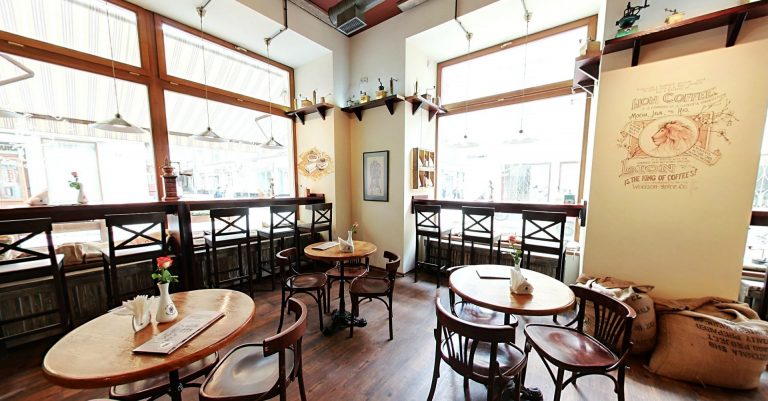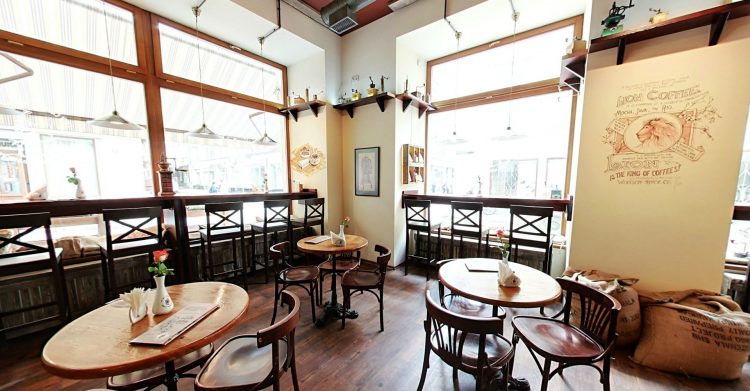 The oldest is the «Vienna Coffee House» in Lviv, which from the moment of its foundation in year 1829, has not lost the Polish nobility and Ukrainian hospitality.
Address: Svobody Ave, 12
«Na Bambetli» is created almost historic atmosphere of Lviv's small old caffes, a provincial cosiness – everything contributes to a quiet seclusion here.
Address: Rynok Square, 29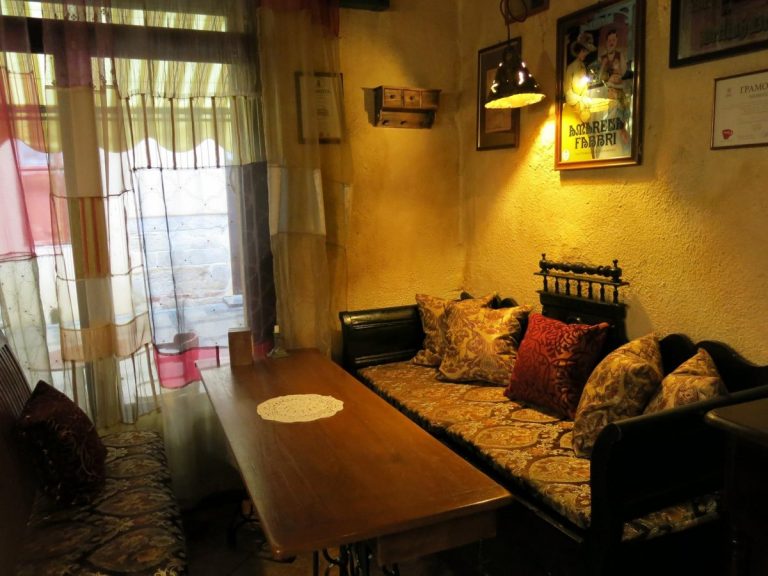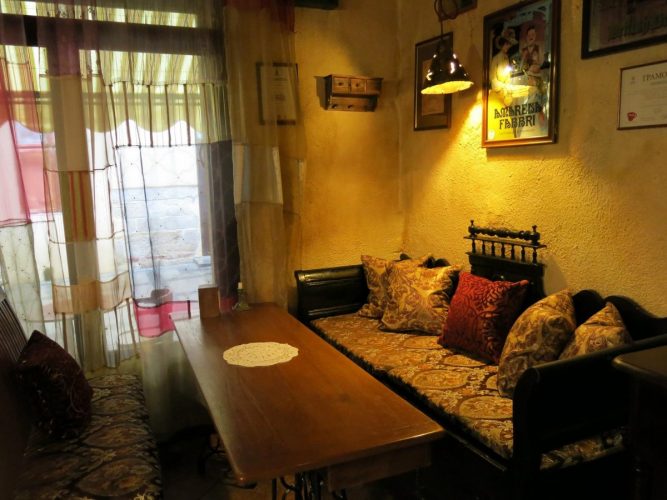 The coffee's own philosophy, alternative ways of making coffee are present by magical «World of coffee».
Address: Katedralna Square, 7
• Café-shop «Coffee house» in Lviv welcomes connoisseurs of cappuccino and coffee in tasting halls, on open area to worthy assess 18 different author's coffee mixes.
Address: Shevchenka Ave, 23
 Democratic location sometimes does not interfere with the skills to prepare unexpectedly good Lviv coffee – you can make sure in it in the «Alternative coffee».
Address: Petro Doroshenk St., 45
A relatively young Lviv coffee house «Golden Ducat» has gained popularity due to extraordinary Galician recipes, fresh coffee and amazing private blends, also with the unique atmosphere of mysticism and mystery.
Address: Ivan Fedorov St., 20
In the restaurant «Centaur» you can try the original Lviv coffee, brewed on the sand.
Address: Rynok Square, 34
«Something Interesting», «Black Honey», «SHOco», «Veronica», «Teplyi pyets» – each of these Lviv cafes are distinguished by a personal highlight that attracts and just makes every time to come to drink coffee just here.
These cafes can be found at the addresses:
«Something interesting»: Rynok Square, 13.
«Black Honey»: Kosciuszko, 2.
«SHOco»: Akademika Sakharova St., 42; Sykhivska St., 20; Lesya Kurbasa St., 3.
«Veronica»: Shevchenko Ave., 21; Liubinska St.,168 (Lviv Airport International terminal).
«Teplyi pyets»: Staroyevreyska St., 50.
Taste original coffee at restaurant «Edem»
If previously advanced coffee establishments appealed to drink coffee not only without sugar, but also without milk, today minimalistic attitude to coffee is no longer relevant. Baristas gave the will of imagination, and now they easily use to mix coffee-latte with olive oil or beetroot syrup, also they can add to the raf-coffee  a nostalgic taste of «Prague» cake, and to the milk foam can add a little bit coal.
However, in restaurant «Edem» we will not surprise you with too fancy coffee drinks, but we just invite you to have a delicious breakfast and refresh with cup of fragrant coffee in the morning, to gain strength and mood before excursions and trips in the city of Lion.
Coffee Festival in Lviv 2019 – We are expecting for the winners of Coffe-fest
Already now, coffee lovers and coffee houses of Lviv are buying up selected coffee beans, preparing for the coffee festival in Lviv in 2019. In the last year Lviv Coffee Festival gathered almost a quarter of a million visitors, was brewed and drunk "rivers of coffee".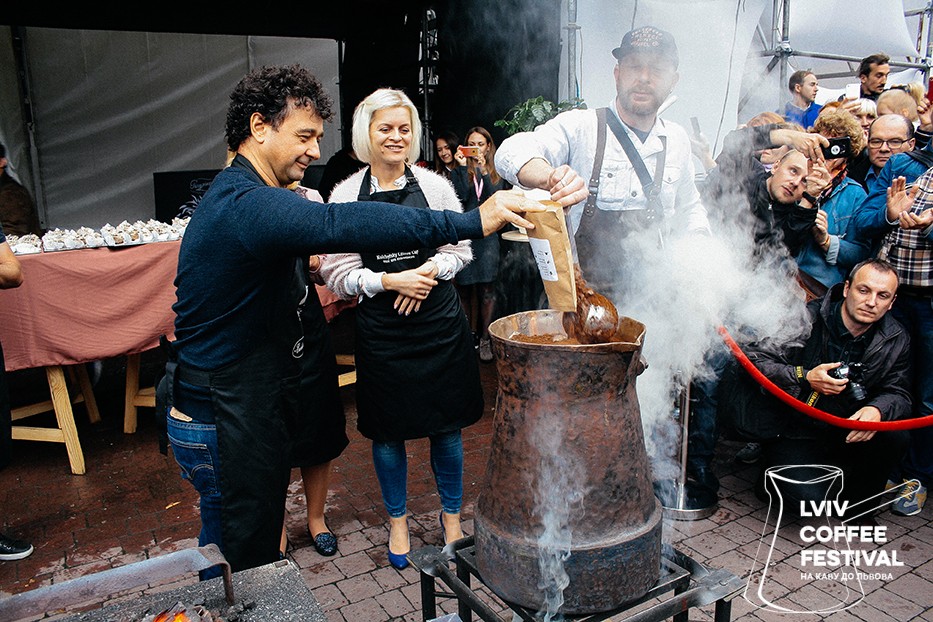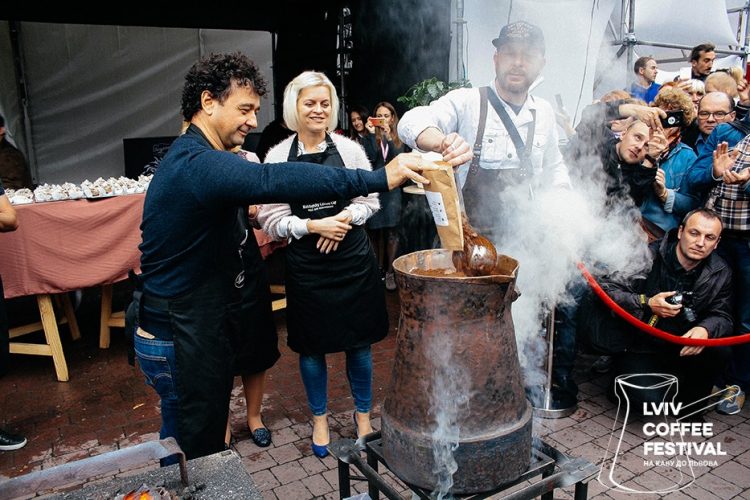 The coffee festival was launched in 2007. Since then, in September every year there is a holiday of coffee in Lviv. Every time the organisers of event come up with an interesting format of the festival: master classes from professionals, theatrical show, 3D Latte-art exhibition of innovative coffee equipment, exciting discussions of barista about the subtleties of cooking the most taste drink, electing the king and the queen of coffee, movies with coffee stories.
Attention! Coffee is a product that occupies the second step in the ranking of sales in the world after oil.
And of course, there are the biggest cezve of coffee in Lviv and Ukraine, coffee fair and the sea of eclairs, strudels, cakes, fragrant pastries and a lot of sweets! And from the very beginning – the traditional «coffee Bike», which starts from the Museum square. Currently, Lviv Coffee Festival has become a momentous coffee event in Eastern Europe.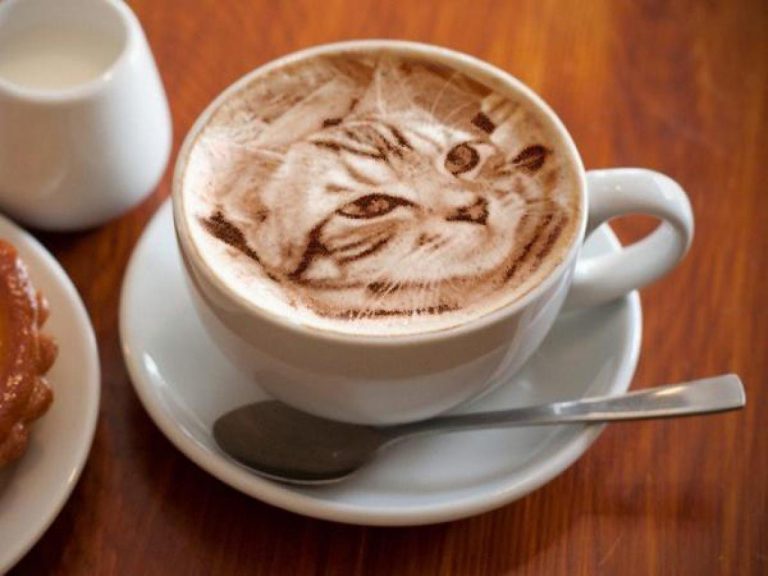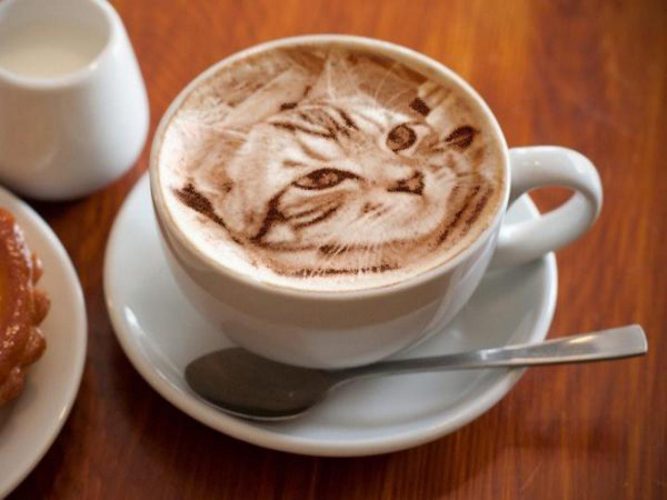 The celebration of the International Coffee Day was officially launched recently – in 2015, annually on October 1.
Divination on the coffee grounds: the Mysteries of ancient art
Divination on the coffee grounds: the old mysteries of art
Divination on the coffe grounds is considered one of the most truthful and pleasant ways to learn about everything that is hidden from us. The fact that this tradition has survived since the Middle Ages, speaks in its favor. There are many ways and subtleties of carrying out the ritual.
Some people think that it is possible to divination only on certain days, someone speaks special words, and coffee is brewing in a special way. In fact, the most important setting is the right attitude. If subconsciously you're willing to accept the information, it will really open. But if you will require more, the higher powers will hide it from you.
Proven fact! Every year in the world, people drink more than 250 billion cups of morning coffee.
For divination on the coffee grounds, you need a saucer and a porcelain cup of light colour, associated with life and the world. Brew Coffee – only ground, not instant. You have mentally formulate the question. The mood should be calm, balanced, do not be overly concentrated on waiting for the result.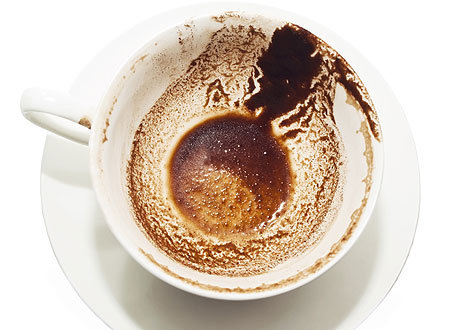 With pleasure we drink a cup of coffee. Hold the handle with the left hand and make three circular turns with a cup moving clockwise. Once again we put a question in thoughts. Then quickly turn the cup to the bottom up on the saucer and count to seven. We turn the cup back and carefully examine the created lines and shapes. 
It should be cautious about the interpretation of the symbols, so before devination on the coffee grounds, learn the right interpretation of them. If you interpret the symbols incorrectly, there is a risk to run a negative program. The most significant are the figures in the form of tree, heart, dog, bird, dragon. Not less important their localization. However, do not be sad if the first experience was inexpressive, after a few experiments you will become more confident.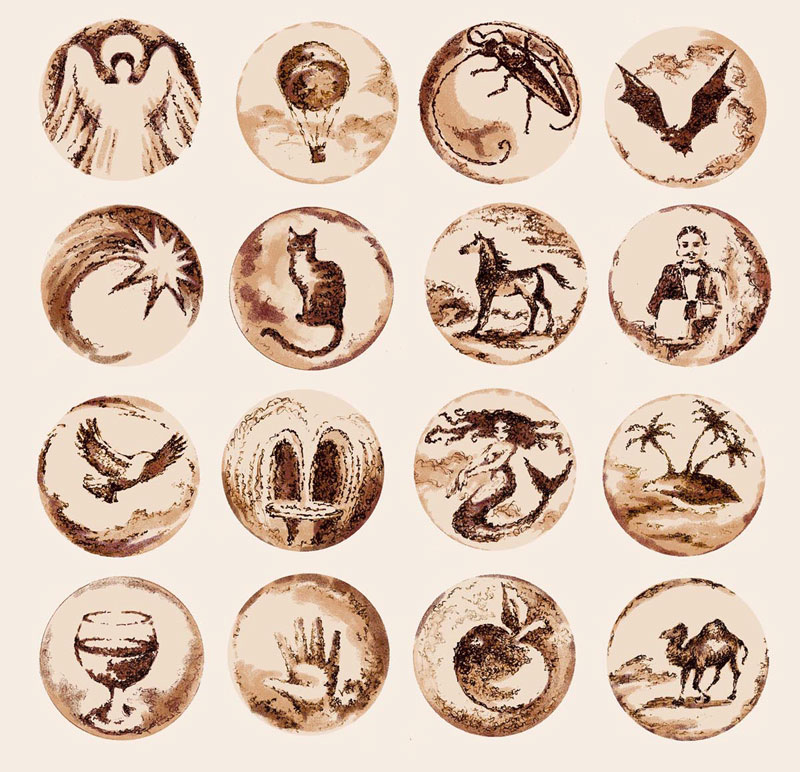 Coffee as a style of life
The best hours of your family can be spend with a cup of morning coffee. We don't use to tell about that beautiful moments, when all members of family join together in the living room with coffee an cakes. In addition, in this family atmosphere they can talk about everything important for them and their close persons. And how nice to just relax with an interesting book and a cup of coffee.
The love to coffee in Lviv is a really special feeling. And neither age nor social status or any other statuses do not matter. Probably, if there was no coffee, it would require someone to invent it…